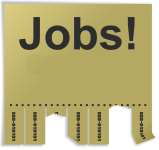 Job Opportunities
Icon key:
= New tab/window.
= PDF format.
= DOC format.
= External site.
= Email.
Vocational Rehabilitation Counselor (RCD)
Closing date: None specified.
The Education and Workforce Development Cabinet's mission is to educate, prepare and train Kentucky's current and future workforces. Our goal is to create and make continuous improvements to an education and workforce system that prepares Kentuckians for the 21st century workforce, while helping businesses find the skilled workers they need to compete and create jobs in the Commonwealth.
The Office of Vocational Rehabilitation empowers individuals with disabilities to maximize employment, achieve economic self-sufficiency and independence, and to contribute back to society. We also help businesses and employers recruit, retain and accommodate employees with disabilities.
We are seeking a Vocational Rehab Counselor for the Deaf to provide rehabilitation counseling services for individuals who have one or more disabilities who are seeking to prepare for or retain gainful employment.
Administrative Assistant
Closing date: When filled.
Provides professional administrative support to the department through coordination, communication, critical thinking, teamwork, and clerical functions such as preparing correspondence, receiving visitors, arranging conference calls, and scheduling meetings. Assists with conducting research, preparing statistical reports, and handling information requests. May also assist in the training and technical direction to lower-level clerical staff.
Social Worker - Child and Family
Closing date: None specified.
Seven Counties Services is looking for a dynamic Social Worker fluent in ASL, LCSW preferred!