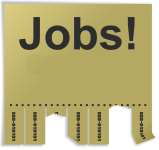 Job Opportunities
Icon key:
= New tab/window.
= PDF format.
= DOC format.
= External site.
= Email.
Social Worker - Child and Family
Closing date: None Specified.
Seven Counties Services is looking for a dynamic Social Worker fluent in ASL, LCSW preferred!
Deaf Hard of Hearing Clinical Specialist
Closing date: None Specified.
We are looking for a dynamic clinician to serve the Lexington area of Kentucky for Deaf Mental Health Services. This position will require travel and services in Danville, the location of the KY School for the Deaf.
The position is housed at New Vista, a Community Mental Health Center.
Get the details here... (Requisition ID: 3057)