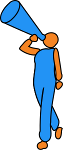 Announcements
Icon key:
= New tab/window.
= PDF format.
= DOC format.
= External site.
= Email.
2018 Summer Internships in STEM at Gallaudet University
Gallaudet is offering up to sixteen summer internship positions for deaf or hard-of-hearing undergraduate students in different STEM fields. Rolling applications will begin immediately with a soft deadline of February 28, 2018, but they will continue accepting applications until positions are filled. Interns will receive a stipend of $500 per week (depending on project/funding source). Interns based at Gallaudet will also receive free housing on campus.
Youth Leadership Camp 2018
Important deadlines are fast approaching if you or someone you know are interested in the Youth Leadership Camp 2018. Check out the following link to find out about the deadlines and to learn how to apply!
Hepatitis A Outbreak in Kentucky
The Kentucky Department for Public Health (DPH) announced an outbreak of Hepatitis A in several Kentucky counties.
Read this urgent announcement here (Spanish translation included)...
Gallaudet University: A Survey Seeking Public Input
Parents of children who are deaf or hard of hearing – and the professionals who serve them. We Need Your Feedback!
The Laurent Clerc National Deaf Education Center wants to know what you see as the significant barriers facing deaf and hard of hearing students ages birth through high school. This is your opportunity to share your experiences.
Please complete our online survey.
Lexington Accessible Hazardous Alert System
The Lexington Division of Emergency Management has announced that they now assist individuals with hearing loss by providing alert messages called Accessible Hazard Alert System (AHAS). It will be a free service that will send alerts to your smartphones, tablet, etc. in regards to severe weather, chemical accidents, and other emergencies. According to Lexington AHAS, "Lexington AHAS subscribers that live in an area affected by an emergency or disaster will be able to receive an accessible alert message in American Sign Language(ASL) and English voice and text.The alert message could include information about the emergency and what actions to take."
Learn more and if you live in Lexington/Fayette, sign up for the free service here!
Apple and Cochlear team up to roll out the first implant made for the iPhone
Apple has teamed up with Australian-based Cochlear to bring iPhone users the first made for iPhone Cochlear implant.
Approved by the U.S. Food and Drug Administration in June, Cochlear's Nucleus 7 Sound Processor can now stream sound directly from a compatible iPhone, iPad or iPod touch to the sound processor.
Continue reading about this at techcrunch.com!
Resources for Professionals and Families with Children with Cochlear Implants
This comprehensive set of guidelines is a tool designed to facilitate planning discussions surrounding the educational supports and services essential for each student using cochlear implant technology. This product reflects the collaborative work between the Laurent Clerc National Deaf Education Center and the Deaf and Hard of Hearing Program of Boston Children's Hospital.
National Deaf Hotline
ADWAS is excited to announce that the National Deaf Hotline Services has been expanded to 24/7. Their hours are no longer limited to Monday – Friday and from 9AM-5PM (PST). They would like to share this information with the Deaf, DeafBlind, DeafDisabled, and Hard-of-Hearing community by distributing and sharing this accessible resource that is readily made available for the survivors, family members & friends, and service providers.
Check out ADWAS' subtitled/ASL signed video on YouTube for more information!
Online Learning Opportunity (self-paced)
The Laurent Clerc National Deaf Education Center and the Texas Education Service Center 20 presents:
Educating Students Who Are Deaf or Hard of Hearing: A Guide for Professionals in General Education Settings is an online, three-module resource that is designed to equip general education professionals (grades K-12) with the knowledge and skills they need for working with deaf and hard of hearing students in the classroom or school environment.
Click here for more details.
Paid Intern Opportunities
Paid Internship opportunities are available for ages 18-24.
Online American Sign Language Class
Do you have a child who is deaf or hard of hearing age 36 months or younger? You are eligible to get a free online class to learn American Sign Language!
FCC Clears Path For Transition From TTY Technology To Real-Time Text
WASHINGTON, December 15, 2016 – The Federal Communications Commission today amended its rules to allow phone companies to replace support for an outdated form of text telephone communications, known as TTY, with support for real-time text, to provide reliable telephone communications for Americans who are deaf, hard of hearing, deaf-blind, or who have a speech disability.
Learn more about this here...

Also, watch an ASL signed/captioned video which explains real-time text in more detail.
Program Offers Free Hearing Aids for Community Service
KCDHH's Executive Director Virginia Moore and Executive Staff Advisor Anita Dowd were interviewed by the Louisville Public Media Station WFPL 89.3 concerning a new program which offers free hearing aids for completing community service hours.
Notice from AT&T: TTY Emergency Calls via Wireless IP (Internet) is Not Recommended
Here is a message from AT&T:
911 calls with a TTY device are not supported by wireless Internet Protocol (IP) networks, such as Wi-Fi. If your wireless device is operating exclusively over an IP network, persons with communications disabilities can still reach 911 services by either (1) dialing 911 directly using a TTY from a wireless phone over a cellular network or from a landline phone, or (2) sending a text message to 911 directly (in areas where text-to-911 is available) using a wireless device, or (3) using relay services to place a TTY or captioned telephone service (CTS) call from a wireless phone over the cellular network or from a landline phone, or (4) using relay services to place a IP Relay or IP CTS call over a cellular data or other IP network.
AT&T is focused on meeting the needs of all its customers and our provision of IP-based services and alternative accessible communications solutions are further examples of that commitment.
Read the article at TDI for more information.
Earning opportunity for Deaf and Hard of Hearing Signers
The Substance Abuse Resources and Disability Issues (SARDI) program at Wright State University, in Dayton, Ohio need your help to make their surveys ASL accessible and they are willing to compensate you for your time.
White House Video: How the Affordable Care Act Helps People with Disabilities
The White House has released a video on YouTube, "Learn how the Affordable Care Act ensures that individuals with disabilities can no longer be denied health coverage because of health history".
Reaching Out to Foster Parents for General Information
Michelle Niehaus from the Department for Behavioral Health, Developmental and Intellectual Disabilities is calling out to current and former foster parents for some general information regarding foster parenting. Please read this letter from Ms. Niehaus for more information.
Hearing Loss Association of America and AMC Theatres® Reach Landmark Agreement
October 10, 2013, New York, NY: The Hearing Loss Association of America (HLAA) and Disability Rights Advocates (DRA) announced today that they have reached an agreement with AMC Theatres® (AMC) to improve access to its movies for patrons who are deaf or have hearing loss. Under the agreement, AMC will make available personal closed captioning systems at all of its digital screens in its 24 theatres in New York State within one year.
Video: Common Workplace Accommodations for the Deaf/Hard of Hearing
There's a new video from Michigan Works! on YouTube, signed and with open captions, on Common Accommodations. Topics covered include the ADA, Employer Responsibilities, Employee Responsibilities, Common Workplace Accommodations, Questions to Consider, Communication Challenges. The video runs approximately 11 ½ minutes.
http://www.youtube.com/watch?v=Pc4_o0Qqizg
Kentucky Arts Council offers transportation grant to schools for arts education opportunities
The Kentucky Arts Council announces a new grant to provide transportation funding to help students get from schools to arts events and performances.
Click here (WEB) to learn more...
Deaf Scams Video
Purple's i711 released an excellent video about scams which target the deaf population. Watch this video to learn how to identify a scam so you don't become a victim.
Click here (WEB) to watch the video.
TSA: Toll Free Helpline for Travelers with Disabilities and Medical Needs
The Transportation Security Administration (TSA) announced the launch of TSA Cares today, a new helpline number designed to assist travelers with disabilities and medical conditions, prior to getting to the airport.
Click here to learn more.
Disability.gov
Disability.gov (www.disability.gov) is the federal government website for comprehensive information on disability programs and services in communities nationwide. The site links to more than 14,000 resources from federal, state and local government agencies; academic institutions; and nonprofit organizations.
Disability.gov is managed by the U.S. Department of Labor's Office of Disability Employment Policy in collaboration with 21 federal agency partners, including the Federal Communications Commission (FCC).
The site is organized into 10 main subject areas - Benefits, Civil Rights, Community Life, Education, Emergency Preparedness, Employment, Health, Housing, Technology and Transportation.
In the Technology section, you can find information on assistive and accessible technologies (such as communication devices, screen readers and equipment to improve mobility); emergency communications systems; the accessibility features of new technologies like digital books and smart phones; and guidelines and standards related to technology accessibility for people with disabilities. Use the Information by State drop-down menu, located on the left side of any page on Disability.gov, to find local resources that can help you pay for your assistive technology needs.
ASL Signed Video - Medicare Basics
This video in American Sign Language (ASL) provides an overview of Medicare, including Medicare Parts A, B, C & D. It also discusses Medicare-covered preventive services and the difference between the Medicare and Medicaid programs.
Sign up to receive weather warnings through email
As spring approaches the possibility of severe weather increases dramatically. Sign up now to protect yourself by having severe weather watches and warnings sent to you via email.
TDD Users Contacting the Governor's Office
For TDD users who wish to contact the Governor's Office, please use the following number:

502-564-9551.