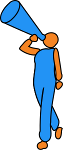 Announcements
Icon key:
= New tab/window.
= PDF format.
= DOC format.
= External site.
= Email.
KAD/KyRID Fall 2017 Conference
KAD President Nina Coyer shared a flyer about the upcoming KAD/KyRID Fall 2017 Conference.
Paid Intern Opportunities
Paid Internship opportunities are available for ages 18-24.
Online American Sign Language Class
Do you have a child who is deaf or hard of hearing age 36 months or younger? You are eligible to get a free online class to learn American Sign Language!
HB 144 Commission - Self-Advocate Position
The HB 144 Commission serves in an advisory capacity to the Governor and the General Assembly concerning the needs of persons with an intellectual or other developmental disability. The Commission is accepting applications for a Self-Advocate position.
Deaf and hard of hearing people are encouraged to apply!
The deadline for receipt of new and updated applications is: March 3, 2017
Legal Profession Pipeline Program for High School and College Students
The Kentucky Bar Association is having a Pipeline Program on April 6, 2017 in conjunction with its biannual Diversity & Inclusion Summit. We are inviting 25 high school students and 25 college students from diverse backgrounds who are interested in attending law school.
It is an afternoon program that will feature lunch, instruction from law students on reading/briefing a case, a mock law school class, a speaker panel of young attorneys from diverse backgrounds, and admissions representatives from area colleges, universities, and law schools. That evening, the students will be invited to a reception at the Hilton where they will meet attorneys from across the state.
There is no cost to attend and scholarships may be available for those who come from more than 2 hours away.
The application is here: http://www.kybar.org/2017pipelineapp.
Application is due by February 15, 2017.
Kriston Lee Pumphrey to Sign At Super Bowl LI
DPAN.TV just announced that their very own Kriston Lee Pumphrey will be performing the National Anthem and America the Beautiful with country superstar Luke Bryan at Super Bowl LI.
Be sure to tune into Fox on Sunday, Febuary 5, 2017 to watch Kriston's ASL performances!
Check out the announcement from DPAN.
FCC Clears Path For Transition From TTY Technology To Real-Time Text
WASHINGTON, December 15, 2016 – The Federal Communications Commission today amended its rules to allow phone companies to replace support for an outdated form of text telephone communications, known as TTY, with support for real-time text, to provide reliable telephone communications for Americans who are deaf, hard of hearing, deaf-blind, or who have a speech disability.
Learn more about this here...

Also, watch an ASL signed/captioned video which explains real-time text in more detail.
Kentucky Office of Attorney General: Seeking Applications and Nominations for Attorney General's Survivors Council
The following is from Gretchen Hunt, Director of the Office of Victims Advocacy at the Kentucky Office of the Attorney General
We are thrilled to announce a new initiative for the Office of the Attorney General. We will be forming a Survivors Council to advise and assist the Office of the Attorney General on matters related to victims of crime. The council will meet regularly and will hold a critical role in helping state and local law enforcement and prosecutors better respond to the needs of victims and provide guidance on victim-centered awareness initiatives, training efforts, and policy and legislative proposals.
We need your help to spread the word to survivors who may wish to serve in this role. Our goal is to form a diverse group that is representative of Kentucky, including but not limited to men, survivors with disabilities, LGBTQ, immigrant/refugee, and rural survivors. Application and nomination forms are available at http://ag.ky.gov/family/victims/Pages/default.aspx. Applications are due by December 15, 2016.
Gallaudet University: National Literary Competition in ASL and Writing
Throughout the years, Gallaudet University and Phi Kappa Zeta has held various literary competitions with the goal of promoting literacy, recognizing unique talent, and offering prizes and scholarships to young deaf and hard of hearing students.
They are excited to announce our collaboration in hosting the annual
National Literary Competition in ASL and Writing.
The purpose of the competition is to give deaf and hard of hearing students the opportunity to showcase their abilities, as well as instill pride and ownership in their work.
Program Offers Free Hearing Aids for Community Service
KCDHH's Executive Director Virginia Moore and Executive Staff Advisor Anita Dowd were interviewed by the Louisville Public Media Station WFPL 89.3 concerning a new program which offers free hearing aids for completing community service hours.
DeafHealth.org: New Zika Virus Video
DeafHealth.org has just realeased a new ASL signed video explaining the Zika virus emerging in various areas in the US.
Notice from AT&T: TTY Emergency Calls via Wireless IP (Internet) is Not Recommended
Here is a message from AT&T:
911 calls with a TTY device are not supported by wireless Internet Protocol (IP) networks, such as Wi-Fi. If your wireless device is operating exclusively over an IP network, persons with communications disabilities can still reach 911 services by either (1) dialing 911 directly using a TTY from a wireless phone over a cellular network or from a landline phone, or (2) sending a text message to 911 directly (in areas where text-to-911 is available) using a wireless device, or (3) using relay services to place a TTY or captioned telephone service (CTS) call from a wireless phone over the cellular network or from a landline phone, or (4) using relay services to place a IP Relay or IP CTS call over a cellular data or other IP network.
AT&T is focused on meeting the needs of all its customers and our provision of IP-based services and alternative accessible communications solutions are further examples of that commitment.
Read the article at TDI for more information.
Earning opportunity for Deaf and Hard of Hearing Signers
The Substance Abuse Resources and Disability Issues (SARDI) program at Wright State University, in Dayton, Ohio need your help to make their surveys ASL accessible and they are willing to compensate you for your time.
New Service for Entrepreneurs Who Are Deaf or Hard of Hearing
Your Voice, Your Vote!
If you are a person with a disability and encounter problems casting your vote on:

Primary Election Day (May 19, 2015)

Call your local county clerk

~ or ~

Protection and Advocacy's voter hotline

(1-800-372-2988 or 502-564-2967)

Hours: 6 a.m. to 6 p.m. (Eastern)
Annual KYEDHH Conference June 22-23, 2015: Proposal requests
The following was shared with us by Tony Peavler, Vice President of KYEDHH.
The Annual Conference for the Kentucky Educators for the Deaf and Hard of Hearing will be held at the Kentucky School for the Deaf on June 22-23, 2015. This conference focuses on professional learning and collaboration of individuals who work with students who have a hearing loss. The conference is designed to allow participants to increase their knowledge of the principles, effective strategies, and tools for educating students who are deaf or hard of hearing. It is also designed to allow participants to network and collaborate with other professionals in the field and to provide support for our educational community.
The annual KYEDHH Conference continues to be a successful event year after year thanks to the commitment and dedication of our educational community. The conference is a great opportunity to share your experiences, ideas, and success stories on a topic of interest with colleagues. We encourage you to share what you have learned and make the conference even stronger by submitting a proposal for a 45 or 90-minute presentation. Below are several topics we believe will make an interesting and educational agenda. Please consider organizing a panel discussion, submitting a joint presentation with a colleague, or sharing your personal experience to help make 2015 our best conference yet.
Follow this link to submit your proposal:
http://tiny.cc/kyedhh2015
Children Birth-Age 5 with Hearing Loss
Speech and/or Spoken Language Development
American Sign Language Development or Linguistics
Deaf Culture and History
Hearing Systems and Health
Curriculum and Instruction
Common Core and Assessments
Instructional Technology
Accommodations and Modifications
Transition
Professional Learning Networks and Social Media
Advocacy and Law
Teacher Leadership
Feel free to contact me if you have additional questions.
Tony Peavler
Vice President
KYEDHH
From Marci Purtell, Director of Interpreting at Lexington Sorenson VRS:
Sorenson Communications and Eastern Kentucky University Partner on New VRS Interpreting Center
Sorenson Communications is pleased to announce that its new Video Relay Service (VRS) interpreting center, created through a partnership with Eastern Kentucky University (EKU), is now open and operable on the EKU campus. This partnership is only the second of its kind in the U.S. Sorenson appreciates Dr. Michael Benson, EKU president and Dr. Laurence Hayes, ASLIE department chair, for their support of this unique partnership.
The center is currently accepting applications for VRS interpreters. All interpreters must be approved to work in the center and be hired by Sorenson as a Sorenson employee. Applicants do not need to be university employees, but EKU employees are welcome and encouraged to apply.
To learn more about this unique opportunity, contact center director Marci Purtell at mpurtell7@sorenson.com.
Kentucky Emergency Management: "Kentucky Braces for Extreme Cold"
Since extreme cold weather has descended upon us here in the Bluegrass state, the Kentucky Emergency Management has released a press release with some tips in keeping safe.
From KyRID Secretary, Tara Stevens:
Norma Lewis Scholarship and Carrie Mosely Award
Looking for a new way to increase your professional development?
Do you know of a KyRID member who's given outstanding service to KyRID and the field of interpreting?
Then we encourage you to apply for the Norma Lewis Scholarship or nominate someone for the Carrie Mosely Award. Please see below applications for details.
Norma Lewis Scholarship Application
Community Sign Language Classes
Community Sign Language Classes are to be offered to the general public at Kentucky School for the Deaf in Danville. Classes will be in session every Monday evening from 6:30 p.m. to 8:30 p.m., from January 26th to March 23rd, 2015
White House Video: How the Affordable Care Act Helps People with Disabilities
The White House has released a video on YouTube, "Learn how the Affordable Care Act ensures that individuals with disabilities can no longer be denied health coverage because of health history".
DeafHealth.org: Ebola e-newsletter
KCDHH has just received an e-newsletter that we'd like to share with you. DeafHealth.org, formerly DeafMD.org, distributed this e-newsletter which contains links to ASL signed videos about the Ebola virus that is currently causing a lot of concern and panic throughout the world.
Read the e-newsletter and be sure to click the links within to watch the informational videos.
Reaching Out to Foster Parents for General Information
Michelle Niehaus from the Department for Behavioral Health, Developmental and Intellectual Disabilities is calling out to current and former foster parents for some general information regarding foster parenting. Please read this letter from Ms. Niehaus for more information.
Deaf Chinese boy needs a family!
The following is an email that KCDHH received and wishes to share with our community:
Cradle of Hope Adoption Center, a nonprofit adoption agency with 24 years of experience in international adoption, is searching for a family for Peter who is 5 years old. He was born with nerve damage in his ears that has left him deaf. He doesn't speak but uses body language and gestures to express his needs. Peter is described as active and friendly. He loves eating all kinds of delicious snacks. He is very thoughtful and caring and will often help out a blind child by accompanying her to the playground and back to the classroom. He is also very tidy and after cleaning his own things will go on to help other children with theirs. Peter is a very curious boy and loves to play with new toys, such as puzzles, cars, and beads. He will watch his teacher first and study the way she plays with the toy so that he can then learn how to play with it. He loves to participate in many types of activities. Peter needs a family who can help him grow and learn.
Single women and married couples, ages 30 – 55, are eligible to adopt from China. One two-week trip to China is required to bring Peter home, but only one parent must travel.
Please contact me for more information about adopting Peter.
Linda Perilstein
Executive Director
Cradle of Hope Adoption Center
301-587-4400
Full HLAA Convention Scholarship for a Veteran
HLAA has had a cancellation which opens up a full Convention 2014 scholarship for a veteran with hearing loss who has never attended a HLAA convention. The scholarship includes registration for the HLAA Conference June 26-29, hotel, travel and other fees. Know a vet who could benefit from attending the Convention and learning about hearing loss? Ask them to email nmacklin@hearingloss.org for an application. To find out more about the convention visit http://www.hearingloss.org/content/convention .
SCVR Members Needed
The Statewide Council for Vocational Rehabilitation (SCVR) is looking for potential members. Four members will be leaving the Council this spring. If you know anyone who might be interested, please have them contact Dave Matheis or Nanci Soard in Central Office by email or telephone (800-372-7172). The SCVR meets four times per year usually in the Central Kentucky area. All expenses are paid and members can be eligible for a $100 per day stipend under certain conditions. We are especially interested in individuals with disabilities who are or were consumers of vocational rehabilitation services. We particularly need members from Northeastern Kentucky and Southeastern Kentucky, but will accept applications from anywhere in the state.
More information about SCVR can be found at: http://ovr.ky.gov/statewidecouncils/scvr/.
Training for DUI Instructors for DHH Communities
Below is a copy of an email from Michelle Niehaus.
Hello!
In an effort to expand the services available to Deaf or Hard of Hearing individuals in their preferred mode of communication, the Department is working to recruit Deaf or Hard of Hearing trainers to do the Prime for Life curriculum required of individuals with DUIs. This three day training will be provided free of charge and will prepare those who pass the certification test to deliver the curriculum in ASL or the individual's best language. Trainers generally charge $200-300 per 20 hour session.
Training dates for 2014 are February 4th-6th, May 6th-8th, and October 7th-9th. Each will take place in Lexington.
More information about the curriculum can be found on their Web site.
Please complete the application form it and return it to Michelle.Niehaus@ky.gov or to my attention at (502) 564-9010. All applicants must have a bachelor's degree to be eligible. We would like to have trainers representing each region of the state if possible.
Many thanks,
Michelle Niehaus, LCSW
Program Administrator
Deaf and Hard of Hearing Services
KY DBHDID
KyAdapt Announces Participation in GoodGiving Guide Challenge
Dear KyADAPT members and friends,

If you believe that Deaf people have the right to live where they can have full access to communication… where they can learn and grow and be happy, this is an opportunity to help make that happen.
Hearing Loss Association of America and AMC Theatres® Reach Landmark Agreement
October 10, 2013, New York, NY: The Hearing Loss Association of America (HLAA) and Disability Rights Advocates (DRA) announced today that they have reached an agreement with AMC Theatres® (AMC) to improve access to its movies for patrons who are deaf or have hearing loss. Under the agreement, AMC will make available personal closed captioning systems at all of its digital screens in its 24 theatres in New York State within one year.
Actors Theatre of Louisville is seeking feedback regarding captioning of events
Are you interested in captioning of Actors Theatre of Louisville events? Actors Theatre is exploring the possibility of contracting The Kentucky Center Caption Theater program for events in the 2012-13 season. What Actors has asked in order to determine that there is a patron base for this service is a list of interested persons with their contact information (name, phone number, address, email). If you would love to see Actors Theatre of Louisville shows with captioning, please send your contact information to Stacy Ridgway at The Kentucky Center for the Arts, sridgway@kentuckycenter.org or 502-562-0711 (v), 502-562-0140 (TTY). Stacy will compile this information for submission to Actors Theatre. If you submit your contact information to Stacy, you are agreeing to receiving marketing materials and/or calls from Actors Theatre of Louisville and The Kentucky Center Access Services.
Video: Common Workplace Accommodations for the Deaf/Hard of Hearing
There's a new video from Michigan Works! on YouTube, signed and with open captions, on Common Accommodations. Topics covered include the ADA, Employer Responsibilities, Employee Responsibilities, Common Workplace Accommodations, Questions to Consider, Communication Challenges. The video runs approximately 11 ½ minutes.
http://www.youtube.com/watch?v=Pc4_o0Qqizg
Kentucky Arts Council offers transportation grant to schools for arts education opportunities
The Kentucky Arts Council announces a new grant to provide transportation funding to help students get from schools to arts events and performances.
Click here (WEB) to learn more...
Deaf Scams Video
Purple's i711 released an excellent video about scams which target the deaf population. Watch this video to learn how to identify a scam so you don't become a victim.
Click here (WEB) to watch the video.
TSA: Toll Free Helpline for Travelers with Disabilities and Medical Needs
The Transportation Security Administration (TSA) announced the launch of TSA Cares today, a new helpline number designed to assist travelers with disabilities and medical conditions, prior to getting to the airport.
Click here to learn more.
Disability.gov
Disability.gov (www.disability.gov) is the federal government website for comprehensive information on disability programs and services in communities nationwide. The site links to more than 14,000 resources from federal, state and local government agencies; academic institutions; and nonprofit organizations.
Disability.gov is managed by the U.S. Department of Labor's Office of Disability Employment Policy in collaboration with 21 federal agency partners, including the Federal Communications Commission (FCC).
The site is organized into 10 main subject areas - Benefits, Civil Rights, Community Life, Education, Emergency Preparedness, Employment, Health, Housing, Technology and Transportation.
In the Technology section, you can find information on assistive and accessible technologies (such as communication devices, screen readers and equipment to improve mobility); emergency communications systems; the accessibility features of new technologies like digital books and smart phones; and guidelines and standards related to technology accessibility for people with disabilities. Use the Information by State drop-down menu, located on the left side of any page on Disability.gov, to find local resources that can help you pay for your assistive technology needs.
ASL Signed Video - Medicare Basics
This video in American Sign Language (ASL) provides an overview of Medicare, including Medicare Parts A, B, C & D. It also discusses Medicare-covered preventive services and the difference between the Medicare and Medicaid programs.
Justice Department Reaches Americans with Disabilities Act Settlement with H&R Block
WASHINGTON - The Justice Department today announced a comprehensive settlement agreement under the Americans with Disabilities Act (ADA) with HRB Tax Group Inc., H&R Block Tax Services LLC and HRB Advance LLC (H&R Block) to ensure effective communication with individuals who are deaf or hard of hearing in the provision of income tax preparation services and courses at more than 11,000 owned and franchised offices nationwide.
The settlement agreement, which resolves an ADA complaint filed by an individual who is deaf, requires, among other things, that H&R Block furnish appropriate auxiliary aids and services, including sign language interpreter services, when necessary to afford a person who is deaf or hard of hearing equal access to the goods, services and accommodations made available to others.
By signing this agreement, H&R Block has affirmed its commitment to providing effective communication with people who are deaf and hard of hearing not only at their tax preparation offices in San Antonio, where the complaint originated, but at their locations across the country, said Thomas E. Perez, Assistant Attorney General for the Civil Rights Division. The agreement will ensure that individuals who are deaf or hard of hearing have equal access to tax preparation services at more than 11,000 offices nationwide.
The agreement requires that H&R Block:
Provide auxiliary aids and services, including qualified sign language interpreters, to persons who are deaf or hard of hearing when necessary to ensure effective communication of its tax preparation services, programs and courses;
Adopt and enforce a policy on effective communication with individuals who are deaf or hard of hearing for all H&R Block offices nationwide, post the policy on its websites and in its employee manuals, and distribute the policy to current and new employees and contractors;
Establish and maintain a list of sign language interpreter providers;
Post and maintain in a conspicuous location in all reception areas of H&R Block offices a notice stating that individuals who are deaf or hard of hearing have a right under the ADA to request a sign language or oral interpreter or other form of auxiliary aid or service if needed;
Provide staff training on the ADA and H&R Block's obligations to provide effective communication to individuals with disabilities;
Monitor franchisees' compliance with this requirement consistent with monitoring of compliance with the franchise agreements and other requirements of federal, state or local laws; and
Pay $5,000 damages to the individual who filed an ADA complaint and a $20,000 civil penalty.
The ADA prohibits discrimination against customers with disabilities by businesses that serve the public. Among other things, the ADA requires tax preparation services, accountants, lawyers, doctors and other businesses to provide equal access to customers who are deaf or hard of hearing. When services such as tax preparation involve important, lengthy or complex oral communications with customers, businesses are generally required to provide qualified sign language interpreters and other auxiliary aids, free of charge, to individuals who are deaf, are hard of hearing or have speech disabilities. Other auxiliary aids may include the use of relay services for telephone communication, exchanging notes for brief and uncomplicated communications, providing assistive listening systems and receivers in classes for attendees who are hard of hearing, and providing captioned videos. The appropriate auxiliary aid to be provided depends on a variety of factors including the nature, length and importance of the communication; the communication skills and knowledge of the individual who is deaf or hard of hearing; and the individual's stated need for a particular type of auxiliary aid.
Auxiliary aids must also be provided for individuals who are blind or have low vision, such as materials in Braille, large print or accessible electronic formats such as email or HTML, qualified readers and assistance in filling out forms.
Those interested in finding out more about this agreement or businesses' effective communication obligations under the ADA may call the Justice Department's toll-free ADA Information Line at 800-514-0301 or 800-514-0383 (TDD), or access its ADA website at www.ada.gov. ADA complaints may be filed by email to ada.complaint@usdoj.gov.
The White House • 1600 Pennsylvania Avenue, NW • Washington DC 20500 • 202-456-1111
Kentucky Voices for Health
Starting July 1, Kentuckians with Pre-Existing Conditions Will Have Access to Quality, Affordable Health Coverage.
ASL videos provide facts about cancer
The University of California at San Diego has produced a series of videos in ASL that provide facts and detection methods for various tyeps of cancer. Topics covered in the videos include breast cancer, ovarian cancer, cervical cancer, uterine cancer, prostate and testicular cancer.
For more information about the series click here.
Sign up to receive weather warnings through email
As spring approaches the possibility of severe weather increases dramatically. Sign up now to protect yourself by having severe weather watches and warnings sent to you via email.
ASL Public Service Announcements
The Centers for Disease Control and Prevention (CDC) is looking for feedback from deaf and hard of hearing individuals related to their ASL Public Service Announcements (PSA) which are posted on their website.
Please view the PSA's and leave your feeback so the CDC will be encouraged to continue this service!
http://emergency.cdc.gov/disasters/hurricanes/psa.asp
"The Training of Realtime Writers Act of 2007" Please help support this bill!
TDD Users Contacting the Governor's Office
For TDD users who wish to contact the Governor's Office, please use the following number:

502-564-9551.