VOLUME 41, NO. 9                                                                                             SEPTEMBER, 2023
KCDHH Recognizes National Preparedness Month
<![if !vml]>

<![endif]>
National Preparedness Month (NPM) is recognized each September to promote family and community disaster planning now and throughout the year. KCDHH established a study group to address ways to ensure that deaf and hard of hearing Kentuckians are alerted, informed, protected, and empowered before, during, and after an emergency or disaster.
KCDHH has Gallaudet's permission to post fact sheets for deaf and hard of hearing regarding preparation for disasters and emergencies, located here. There are also videos from the American Red Cross and the Federal Emergency Management Agency (FEMA) on the KCDHH website.
The Helen Keller National Center (HKNC) is also hosting a four-part webinar series that will provide the Deaf-Blind community, family members, and service providers with the tools and resources they need to prepare for emergencies and disasters. Register for the September webinars on Wednesdays by clicking here.
_________________________________________________________________
AmeriCorps Seeks DHH Alumni for Virtual Panel
<![if !vml]>

<![endif]>Deaf and hard of hearing individuals who are AmeriCorps alumni are invited to be part of a virtual panel. The panel will take place on Tuesday, September 19, from 7 p.m. to 8 p.m. EST. As a panelist, you will share your experience(s) working with and serving in your community. The audience also will get the chance to ask you questions that might include the process of applying to work with AmeriCorps and what career path options there are for post-AmeriCorps experience. More details will be shared at a later time if you are interested in being a part of this panel. If you are not interested in being a panelist but would like to watch, sign up here. To be a panelist, sign up at here.
September is National Deaf Awareness Month
<![if !vml]>
<![endif]>If you or a loved one is deaf or hard of hearing, you probably already know that September marks Deaf Awareness Month. This is a time to celebrate the deaf community's achievements, resilience, and contributions to society despite the challenges they face every day.
Below are some fun and supportive ways to participate in Deaf Awareness Month:
<![if !supportLists]>· <![endif]>Watch deaf films and documentaries.
<![if !supportLists]>· <![endif]>Find and support deaf-owned businesses in your area.
<![if !supportLists]>· <![endif]>If you have a friend or loved one with hearing loss, you could learn some sign language to show your support and connect with them on a deeper level.
<![if !supportLists]>· <![endif]>Raise your voice for deaf accessibility and empowerment. Consider donating to organizations that fight for the deaf community or advocating for improved accessibility, education, and workplace protections.
<![if !supportLists]>· <![endif]>If you know someone who is deaf or hard of hearing, ask if they're willing to share their stories about living in a hearing world. Understanding their perspective will open your mind to what the millions of people with hearing loss go through every day. It'll also allow you to spread awareness by sharing their stories with friends and family.
___________________________________________________________________
International Week of the Deaf, September 25-29
<![if !vml]>

<![endif]>This year's International Week of the Deaf runs from 25-29 September and is celebrated by the World Federation of the Deaf (WFD). In the United States, celebration of International Week of the Deaf is held throughout the year, not only during the last full week of September. It's a time when people can come together annually to recognize and celebrate the vibrant Deaf community. This year's theme is "Building Inclusive Communities for All." If people come together to show awareness for Deaf people within communities, it can help to better connect them to others. People can become more educated about how to communicate with Deaf people, contributing to positive change and breaking down stereotypical barriers. For resources to celebrate the event, visit the website by clicking here.
<![if !vml]>

<![endif]>Also, the International Day of Sign Languages is celebrated annually across the world on September 23rd every year along with International Week of the Deaf. The Day is a unique opportunity to support and protect the linguistic identity and cultural diversity of all deaf people and other sign language users.
__________________________________________________________________
HLAA Walk4Hearing Set for September 23
<![if !vml]>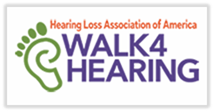 <![endif]>The Hearing Loss Association of America will host its annual Kentucky Walk4Hearing on Saturday, September 23, at Tom Sawyer Park, 3000 Freys Hill Road, Louisville. Registration begins at 8 a.m. with presentations at 9:30 a.m. The 5k (3.1 miles) walk begins at 10 a.m. For more information, contact Walk Chair, Theresa Kidwell at theresa.kidwell@twc.com or Senior Manager, Ronnie Adler, at radler@hearingloss.org. You can also register as an individual or team on the website by clicking here.
_________________________________________________________________
Public Invited to Town Hall Meetings on Justice/Mental Health
<![if !vml]>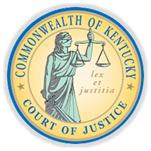 <![endif]>Building on the success of Kentucky's first mental health summit, the Kentucky Judicial Commission on Mental Health has been hosting town hall meetings in communities across the state since August 30. The meetings are being held to garner input for changing how the justice system addresses people with challenges involving mental illness, substance use and/or intellectual and developmental disabilities. The commission wants to hear from people and/or their families with lived experience in this area as well as business owners, civic leaders, and anyone else with an interest.
The schedule includes the following meetings and sites:
<![if !supportLists]>· <![endif]>September 27: London Community Center, 529 S. Main Street; <![if !supportLists]>· <![endif]>October 11: Lexington Central Bank Center, 430 W. Vine Street; October 25: Paducah McCracken County Convention & Expo Center, 415 Park Avenue;
<![if !supportLists]>· <![endif]>November 8: Louisville Kentucky International Conference Center, 221 S. Fourth Street;
<![if !supportLists]>· <![endif]>November 15: Pikeville Appalachian Wireless Arena, 126 Main Street; November 29: Bowling Green Sloan Convention Center, 1021 Wilkinson Trace.
Those who are unable to attend but want to share experiences navigating the courts or the behavioral health system can do so by emailing JCMH@kycourts.net. ASL interpreters will be provided. For other language or accessibility needs, email JCMH@kycourts.net. 
For more information and to watch the captioned videos, visit the KCDHH website by clicking on the photos below:

<![endif]>
_________________________________________________________________
October is National Protect Your Hearing Month
<![if !vml]>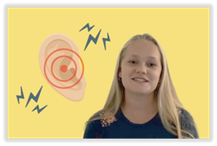 <![endif]>Hearing protection is for everyone. There is no cure for hearing loss! The good news? You can prevent hearing loss by protecting your hearing. The Center for Disease Control (CDC) supports National Protect Your Hearing Month, an annual event that provides an opportunity to raise awareness about hearing. People are encouraged to think about their own hearing and to get checked if they think there might be a problem. Early identification and intervention for hearing loss is important. Find out how you can prevent hearing loss by visiting the CDC's website here.
<![if !vml]>

<![endif]>
By Michelle Niehaus, LCSW (michelle.niehaus@ky.gov)
Program Administrator, Deaf and Hard of Hearing Services
Dept. for Behavioral Health, Developmental and Intellectual Disabilities
Did you know that September is National Recovery Month?
"Recovery" means different things to different people. It may mean getting better after an illness or an injury. Maybe it means getting something back that you once had.  In the world of mental health and substance use, we use the following as a definition of recovery: "A process of change through which individuals improve their health and wellness, live a self-directed life, and strive to reach their full potential."
The Department for Behavioral Health, Developmental and Intellectual Disabilities (DBHDID) supports several programs to help individuals who are Deaf, Hard of Hearing, Deaf-Blind, Later Deafened, or Deaf-Disabled access quality treatment and recovery services. Read more here.
During the month of September we will be celebrating Recovery Month with several activities:  (Read more here.)
<![if !supportLists]>· <![endif]>Join us online for a Recovery Month Lunch & Learn at noon Eastern Standard Time on September 19. Meet Peer Support Specialists and Discuss "What does recovery mean to you?"  We will also share information about Kentucky's Recovery Community Centers.  Click the Zoom link here.  Password: 046180  
<![if !supportLists]>· <![endif]>Join us in person at the Recovery Month Rally on 9/22!  Interpreters provided from 10 a.m. to 2 p.m.!
___________________________________________________________________
October 2 Lunch & Learn Session
Framework for DHH Children: Model from the Child's Perspective
<![if !vml]>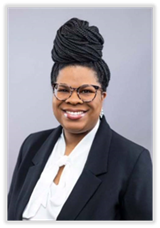 <![endif]>Early interventionists, educators, mental health providers, hearing health professionals, parents, and others concerned about language acquisition interested in learning about a model that emphasizes meaningful collaboration between families and professionals regarding preferred language choice can join another Lunch & Learn session, "The Fundamental Framework for Deaf/Hard of Hearing Children: A model from the Child's Perspective, by Kinya D. Embry, M.S. CCC-SLP." The event is hosted by the DBHDID on Monday, October 2, from 12 noon to 1 p.m. (EST). The session will detail how providers can look at function, family, fitness, fun, friends, and future when assessing and engaging with families of young children who are deaf or hard of hearing. Join the zoom meeting by clicking here. The password is 042711. For more information, contact michelle.niehaus@ky.gov.
_________________________________________________________
<![if !vml]>

<![endif]>
Deaf Peer Support Specialists Sought
Are you Deaf? Hard of Hearing? A child or sibling of a person who is Deaf or Hard of Hearing? Do you have experience with mental health or substance misuse? Would you like to help other people live a full and happy life? The Department for Behavioral Health, Developmental, & Intellectual Disabilities (DBHDID) is partnering with Bridgehaven to recruit and train up to five people to work with individuals who are Deaf, Hard of Hearing, Deaf-Blind, or Deaf-Disabled. To watch an ASL signed video, click here. To request an application, contact Michelle Niehaus at michelle.niehaus@ky.gov or call or text 502-892-9122 or leave a message on VP at 502-385-0460.
Deaf-Blind Employment Specialist Position Open
A Deaf-Blind Employment Specialist position is open with Helen Keller Deaf-Blind Services in Louisville. The primary focus will be to provide one on one services to consumers to assist with achievement of employment outcomes, with a commitment to a fully inclusive community-based environment. For more information, visit here.
<![if !vml]>

<![endif]>
KAD Mini Conference on "The Power of Advocating: Oct. 7
<![if !vml]>

<![endif]>The Kentucky Association of the Deaf (KAD) will host its 48th Biennial Mini Conference, "The Power of Advocating," on Saturday, October 7, from 8:30 a.m. to 4 p.m., at the Boyle County Extension Office, 99 Corporate Drive, Danville. The registration fee includes membership, conference, continental breakfast, and lunch. To register, send a check or money order ($40 per person) made out to KAD Conference to KAD, P.O. Box 463, Danville, KY 40423. For more information, click here.
ALDAcon 2023 Save the Date: October 30-November 3
<![if !vml]>
<![endif]>
ALDAcon registration continues for the October 30 to November 3 conference in Austin, TX, at the Sheraton Austin Hotel at the Capitol. Registration is $390 per person and includes workshops, exhibits, entertainment, speaker, and other special events. Register here.
______________________________________________________________
Heuser Hosts Deaf Education Symposium, November 3-4
<![if !vml]>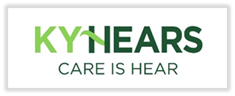 <![endif]>KCDHH Executive Director Anita Dowd will be part of Heuser Hearing & Language Academy, KY HEARS Deaf Education Professionals Symposium on Friday to Saturday, November 3-4, 111 E. Kentucky Street, Louisville. <![if !vml]>

<![endif]>The symposium is for educators of the deaf, hard of hearing, Deaf/Blind, and clinician/nursing professionals. Space is limited to 125 participants. For questions and clarifications, contact Devon Woodlee, KY HEARS Project Manager, 502-371-9908 or dwoodlee@thehearinginstitutue.org.
To register, scan the QR Code.
_________________________________________________________________
<![if !vml]>

<![endif]>
Humans Still Key to Accessible, AI-Driven Tech
The case for human oversight of artificial intelligence (AI) services continues, with the intertwined world of audio transcription, captioning, and automatic speech recognition (ASR) joining the call for applications that complement, not replace, human input. Captions and subtitles serve a vital role in providing media and information access to viewers who are deaf or hard of hearing, and they've risen in popular use over the past several years. While, in general, performances have improved since 3Play Media's 2022 report, the company found that error rates were still high enough to warrant human editor collaboration for all markets tested. Read more here.
PLEASE VISIT KCDHH'S
<![if !vml]>
<![endif]>
IF YOU HAVE AN EVENT YOU'D LIKE TO LIST ON THE CALENDAR, PLEASE EMAIL US AT:   kcdhh@ky.gov
KCDHH Resources:
KCDHH's Telecommunications Access Program (TAP)
Landline or wireless equipment for Kentucky residents who are deaf, hard of hearing, speech impaired, or have both a hearing and vision loss.