VOLUME 41, NO. 1                                                                                  JANUARY, 2023
 Governor Updates Kentuckians on Health Concerns
<![if !vml]>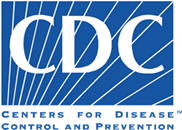 <![endif]>
Gov. Beshear updated Kentuckians in early January on influenza, Respiratory Syncytial Virus (RSV) and COVID-19. The spread of influenza continues to increase in Kentucky. Eight children have died from the disease, making this the deadliest flu season for Kentucky children.
RSV activity appears to be declining in the state. People of any age can become infected with RSV, and most recover within one to two weeks. RSV can be serious, however, especially for infants and older adults.
The Governor said the most recent COVID-19 data shows that the virus is increasing nationwide. The CDC estimates that the XBB.1.5 omicron subvariant is now causing an increasing proportion of cases in the United States. This variant is not expected to cause more severe disease than other omicron subvariants. He encouraged those who are eligible to get their COVID-19 vaccine booster.
___________________________________________________________________
First Week of 2023 Legislative Session Ends
After passing just a few bills, Kentucky lawmakers wrapped up the first week of the 2023 legislative session Friday, January 6, and will return on February 7 to resume the 30-day session.
The House advanced House Bill 1, which formalizes an income tax reduction. It codifies the reduction of the personal income tax from 5% to 4.5% that went into effect this year as a result of House Bill 8 from the 2022 legislative session, as well as another 4% decrease, effective next year. HB1 now heads to the Senate for consideration.
Part II of the session is set to convene on February 7. Lawmakers have until February 21 to introduce new bills in the Senate and until February 22 to introduce new bills in the House. The chambers are scheduled to adjourn sine die on March 30.
Track the action through the Legislative Record webpage, which allows users to follow a bill's progression through the chambers. Citizens can also share their views on issues with lawmakers by calling the General Assembly's toll-free message line at 1-800-372-7181.
_________________________________________________________________
<![if !vml]>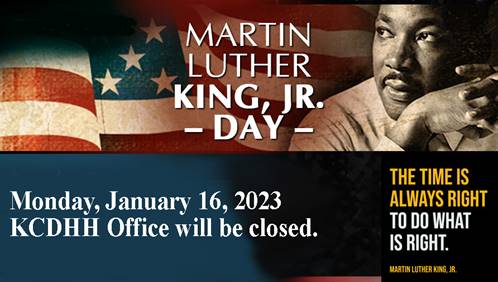 <![endif]>
_____________________________________________________________________
Open Enrollment Deadline is January 15
The Governor said that Kentuckians have until January 15 to shop and enroll for health and dental coverage starting on February 1 on the state-based marketplace, kynect. To see plan options, click here or call 1-855-459-6328. The next open enrollment period will begin in November, with coverage starting January 1, 2024.
__________________________________________________________________
Health for a Change: Staying WKY Strong
<![if !vml]>

<![endif]>With the recent one-year mark of the western Kentucky tornadoes and the stress of the holidays, it's an important time to be thinking about the mental health of natural disaster survivors. Help the Foundation for a Healthy Kentucky spread the word about this free training event to those that are helping these survivors. First responders, disaster response teams, long-term recovery groups, volunteers, nonprofit workers, Family Resource Youth Service Center (FRYSC) employees, mental health providers, and health care workers should make plans to attend. The workshop will cover ways to identify trauma and secondary trauma, teachable coping techniques, common questions and how to respond to them (adults and youth), resources available, and how to advocate for more. The workshop is Friday, January 27, at the Kentucky Dam Village Conference Center in Gilbertsville. Register here.
________________________________________________________________
ASALH Black History Month Virtual Festival Set
The Association for the Study of African American Life and History (ASALH), will hold its third annual Black History Month Virtual Festival, "Black Resistance." ASALH was founded in 1915 by Dr. Carter Godwin Woodson, the second African American to earn the doctorate from Harvard University, to address the dearth of information on the accomplishments of Black people and to disseminate information on Black life, history, and culture to the global community. There will be several complimentary (free!) events being streamed on ASALH TV, which is a YouTube channel. There are also two marquee events, which require tickets. One will be a virtual program featuring a conversation with the Lonnie Bunch, who is the Secretary of the Smithsonian Institution, and the other will be in-person play in Washington, DC on Shirley Chisholm's run for presidency in 1972. Registration can be completed by clicking here or by calling 202-238-5912.
<![if !vml]>

<![endif]>_________________________________________________________________
LIHEAP Provides Utility Assistance for Louisville Residents
<![if !vml]>

<![endif]>
The Louisville Metro Office of Resilience and Community Services is now accepting appointments for the annual Crisis Component of the Low Income Home Energy Assistance Program (LIHEAP).  The program assists income-eligible households in Jefferson County with home heating costs from January 9 through March 31, 2023, or until funds are depleted. For eligibility requirements and appointments, visit here.
________________________________________________________________
Increased Child Care Options for Military Families
<![if !vml]>

<![endif]>The Governor announced January 12 that Kentucky has been identified as one of the first states to receive federal approval from the Department of Defense to help connect military families with quality child care through the Military Child Care in Your Neighborhood – PLUS program.
The program:
<![if !supportLists]>· <![endif]>Provides childcare fee assistance to eligible military families when on-base or installation care is unavailable;
<![if !supportLists]>· <![endif]>Expands childcare options for military parents by providing more quality childcare providers and reduces the cost of care; and
<![if !supportLists]>· <![endif]>Benefits childcare providers by offering them the opportunity to increase their income and grow their businesses by including military families.
There are currently 145 licensed childcare providers participating. Families taking part in the Military Child Care in Your Neighborhood-PLUS program will receive a $1,500 monthly stipend to help with child care expenses. The program is expected to encourage retention in the armed forces. For more information, visit  the website here or call (502) 564-2524.
________________________________________________________________
Record Pay Increase for Veterans Receiving VA Benefits
<![if !vml]>

<![endif]>It's that time of year again. VA is increasing compensation payment rates based on the latest cost-of-living adjustment (COLA) announcement. Beginning January 1, 2023, Veterans and beneficiaries who receive VA compensation benefits will see an 8.7% increase in their monthly payments—the largest increase in over 30 years. You should see the increased compensation amount starting with your January 2023 payment. If you do not see a difference in the amount, contact the VA regional office near you or call 800-827-1000. Find out which benefits receive the increase by reading here.
________________________________________________________________
FCC Extends Reply Comment Deadline for Accessible Carceral Communications Proceeding to March 3
<![if !vml]>

<![endif]>
On January 5, 2023, the FCC released an Order granting a 45-day extension of time until March 3, 2023, for filing   reply comments on the Sixth Further Notice of Proposed Rulemaking (Sixth Further Notice) released on September 30, 2022.
The Sixth Further Notice seeks comment on, among other things:
Whether to allow enterprise registration for Internet Protocol Captioned Telephone Service (IP CTS) in correctional facilities;

Whether to adopt the FCC's proposal to extend inmate calling services providers' TRS-related access obligations to include Video Relay Service (VRS), IP Relay, and IP CTS as well as American Sign Language (ASL) point-to-point video calling, where broadband is available, and analog captioned telephone service (CTS) where broadband is not available, in jurisdictions with average daily populations of fewer than 50 incarcerated persons; and

Whether charges for any inmate calling services for incarcerated people with disabilities should be disclosed in accessible formats.
Interested parties may file comments by accessing the FCC's Electronic Comment Filing System at here. All filings must reference WC Docket No. 12-375. People with disabilities who need assistance to file comments online may request assistance by email to FCC504@fcc.gov.
_______________________________________________________________
<![if !vml]>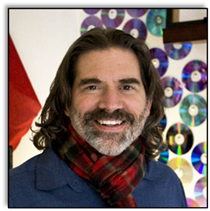 <![endif]>Peter Cook Returns to Kentucky
for "Story By Story" in Frankfort
Peter Cook, a longtime friend and performer at KCDHH's biennial DeaFestival, will be part of the Paul Sawyier Public Library's Story by Story, a monthly storytelling series for adults and mature teens. Cook will tell stories on Thursday, March 9, at 6 p.m. He will perform in American Sign Language (ASL) and an interpreter will be provided. The library is located at 319 Wapping Street in Frankfort. Registration for this series will begin in January 2023. Stay tuned for details by clicking here or contacting Diane Dehoney at diane@pspl.org. All library programs are accessible to people with disabilities. An American Sign Language interpreter will be provided for all events. _______________________________________________________________
Real ID Deadline Extended…Again to May 25, 2025
<![if !vml]>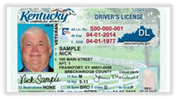 <![endif]>The U.S. Department of Homeland Security has once again extended the deadline for Americans to have a Real ID for access to air travel and military bases. The new enforcement date for the Real ID Act — first passed by Congress in 2005 — is May 7, 2025. The deadline had been May 3, 2023. Read more here.
________________________________________________________________
Kentucky Hamilton Relay Offering $500 Scholarships
Kentucky Hamilton Relay is offering scholarships to seniors in Kentucky who are deaf, hard of hearing, DeafBlind, or have difficulty speaking.  All candidates are required to submit an application, write an essay under the topic of communication technology and provide a letter of recommendation in order to qualify. The scholarship deadline is January 31, 2023, and applications must be received or postmarked by that date. The scholarship is in the amount of $500, and the winner will be determined on or before March 1, 2023. For more information, contact Peggy Ward, Outreach Coordinator at peggy.ward@hamiltonrelay.com or 615-739-7990. To download the application, click here.
_______________________________________________________________
NAD Sets New Dates for National Deaf History Month
<![if !vml]>

<![endif]>Based on the feedback from the National Association of the Deaf's (NAD) Deaf Culture and History Section (DCHS) and various stakeholders, including from organizations that represent marginalized communities within the Deaf Community, the NAD Board has chosen April 1-30 as the National Deaf History Month (NDHM). This decision is partly based on a mandate from their delegates that the NAD engage in efforts to dismantle racism within their community, and this requires ensuring that the historical lens must include the experiences of Black, Brown, Indigenous and Persons of Color (BIPOC) Deaf People. The efforts of NDHM must celebrate and recognize all Deaf People in the U.S., especially BIPOC Deaf People. View a video about the change here.
________________________________________________________________
<![if !vml]>

<![endif]>
KCDHH Needs You…
<![if !vml]>

<![endif]>
January's (2023) KCDHH Spotlight Q&A is with Rachel Morgan Kincaid, who is the Executive Staff Interpreter at KCDHH. Rachel's hometown is Paducah, KY. She earned her Bachelor of Arts degree in the Public Administration at Kentucky State University. Rachel lives in Waddy with her husband Jackie and son, River. She is also the mother of daughter Kallie and step-son Jack. In her spare time, she enjoys gardening, raising cows and chickens, painting, and woodworking. Read more here.
__________________________________________________________________
<![if !vml]>

<![endif]>
Tickets on Sale for KSD Gala, April 15, 2023
<![if !vml]>

<![endif]>
PLEASE VISIT KCDHH'S
<![if !vml]>

<![endif]>
COVID-19 Vaccine Resources
International:
Centers for Disease Control and Prevention (CDC)
National:
Federal Emergency Management Agency (FEMA)
What You Should Know About COVID-19 and the ADA, the Rehabilitation Act, and Other EEO Laws
Kentucky:
The official Team Kentucky source for Vaccine
Kentucky Registry of Vaccine Location
KCDHH COVID-19/Vaccine Important Links for Deaf and Hard of Hearing
Apps:
For those who have deaf family members who use sign language, consider downloading Sorenson Wavello and/or the ZVRS Sivo   app on your smartphone. This app makes it possible for you to see your loved ones on your screen next to your interpreter.
Other KCDHH Resources:
KCDHH's Telecommunications Access Program (TAP)
Landline or wireless equipment for Kentucky residents who are deaf, hard of hearing, speech impaired, or have both a hearing and vision loss.