---
VOLUME 41, NO. 11
NOVEMBER 2023
---
Governor Declares State of Emergency Due to Fires

Governor Andy Beshear declared a state of emergency as numerous wildfires have been identified across the state, with many in Eastern Kentucky.
The Kentucky Division of Forestry is coordinating response efforts and reports there are 31 active fires that are currently being worked on but that continue to spread and 36 contained fires, which are those that have containment lines stopping their spread but require some level of action. There are also 44 fires that are labeled controlled fires, which are those that have been managed and are no longer a risk of escaping control lines.
Click here to view the current details available to Kentucky Emergency Management on where the most active fires have been reported and where local states of emergency have been declared. Kentuckians should visit ready.gov/wildfires to prepare for wildfires and learn how to make a plan to stay safe. The Disaster Distress Helpline is a 24/7, year-round, confidential crisis counseling and emotional support resource for survivors, responders and anyone in the United States struggling with distress or other mental health concerns related to any natural or human-caused disaster.
---
Public Invited to Town Hall Meeting on Justice/Mental Health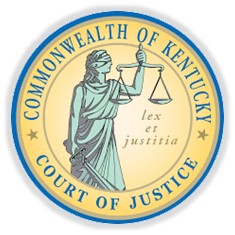 Building on the success of Kentucky's first mental health summit, the Kentucky Judicial Commission on Mental Health has been hosting town hall meetings in communities across the state since August 30. The meetings are being held to garner input for changing how the justice system addresses people with challenges involving mental illness, substance use and/or intellectual and developmental disabilities. The commission wants to hear from people and/or their families with lived experience in this area as well as business owners, civic leaders, and anyone else with an interest.
The final meetings are listed below:
November 15

: Pikeville Appalachian Wireless Arena, 126 Main Street

November 29

: Bowling Green Sloan Convention Center, 1021 Wilkinson Trace
Those who are unable to attend but want to share experiences navigating the courts or the behavioral health system can do so by emailing JCMH@kycourts.net. ASL interpreters will be provided. For other language or accessibility needs, email JCMH@kycourts.net.
For more information and to watch the captioned videos, visit the KCDHH website by clicking on the photos below:
Kelli Sanchez
Language Liaison for ASL
Adminsitrative Office of the Courts
Anthony Adkins
DHHS Program Coordinator
Division of Mental Health Department for Behavioral Health, Developmental and Intellectual Disabilities
---
Support Maine's DHH Community in Lexington Event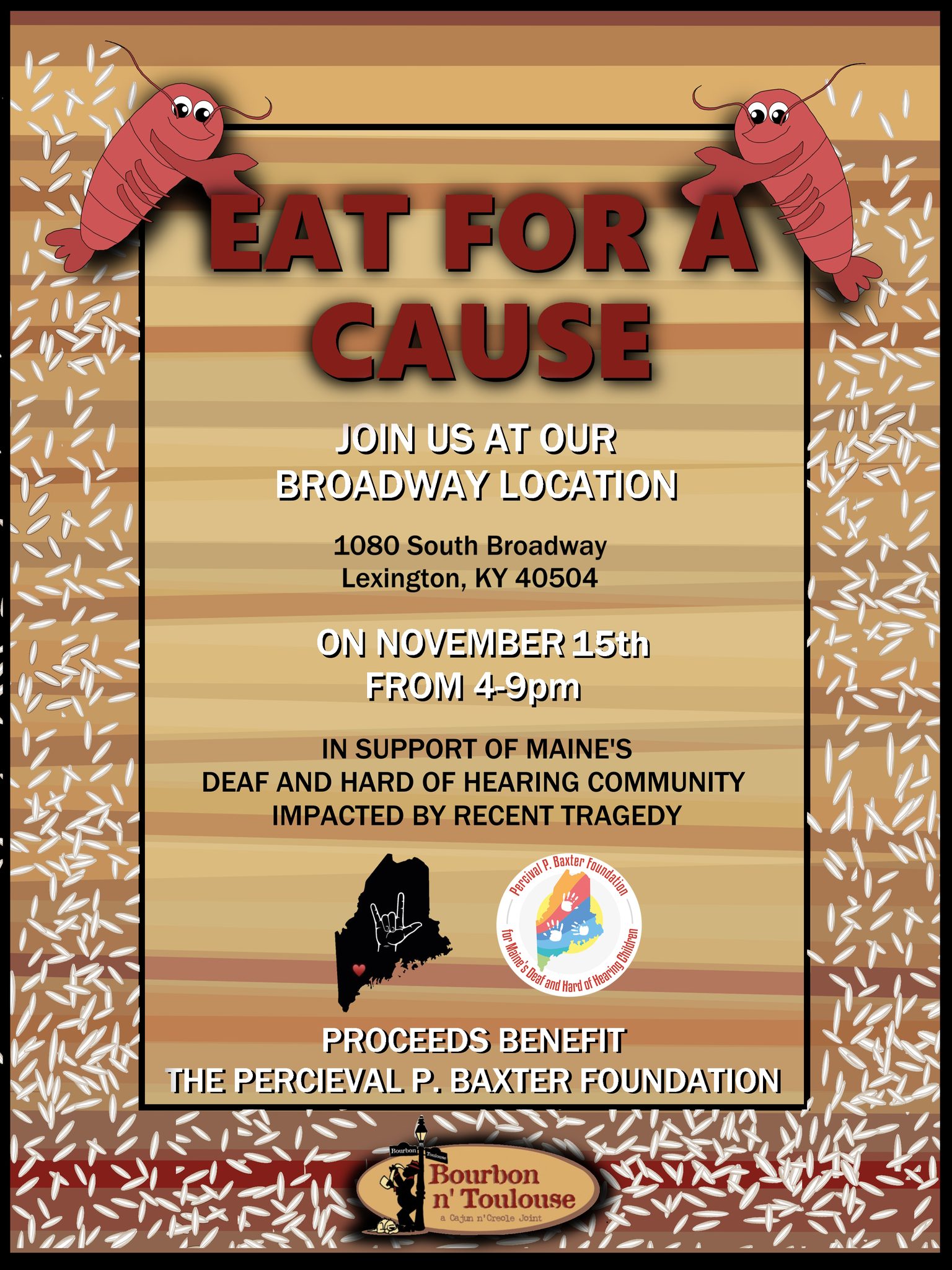 Come show your support for the deaf and hard of hearing families affected by the mass shooting in Lewiston, Maine. On Wednesday, November 15, Bourbon and Toulouse, Lexington, will donate 10% of the proceeds earned from 4 p.m. to 9 p.m. to the Percival P. Baxter Foundation for Maine's Deaf and Hard of Hearing Children. Share this information with your friends and make plans to attend.

Bourbon and Toulouse
1080 S. Broadway, Suite 107
Lexington, KY 40504
---
Community Impact Council Hosts Listening Session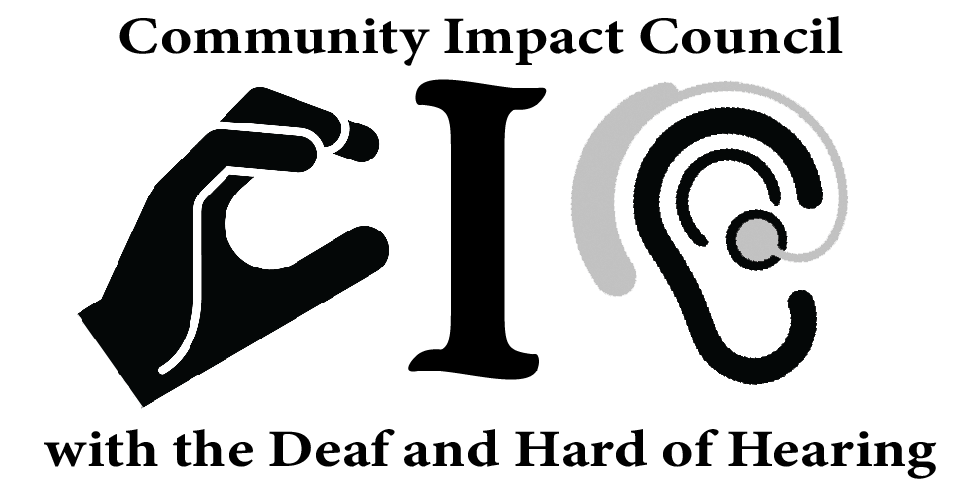 The Community Impact Council with the Deaf and Hard of Hearing will be hosting a Listening Session on November 17, 1 p.m. to 2: 30 p.m. (ET) via Zoom. This is an opportunity for individuals with a hearing loss to express their thoughts, concerns, and ideas regarding their experiences accessing social and health services in Kentucky. If you would like to participate in this session, please contact Laura Chowning by emailing her at laura.chowning@wellcare.com. Be sure to check the KCDHH Facebook page or KCDHH's website for more information.
---
KY Hands & Voices Host Trivia Night & Silent Auction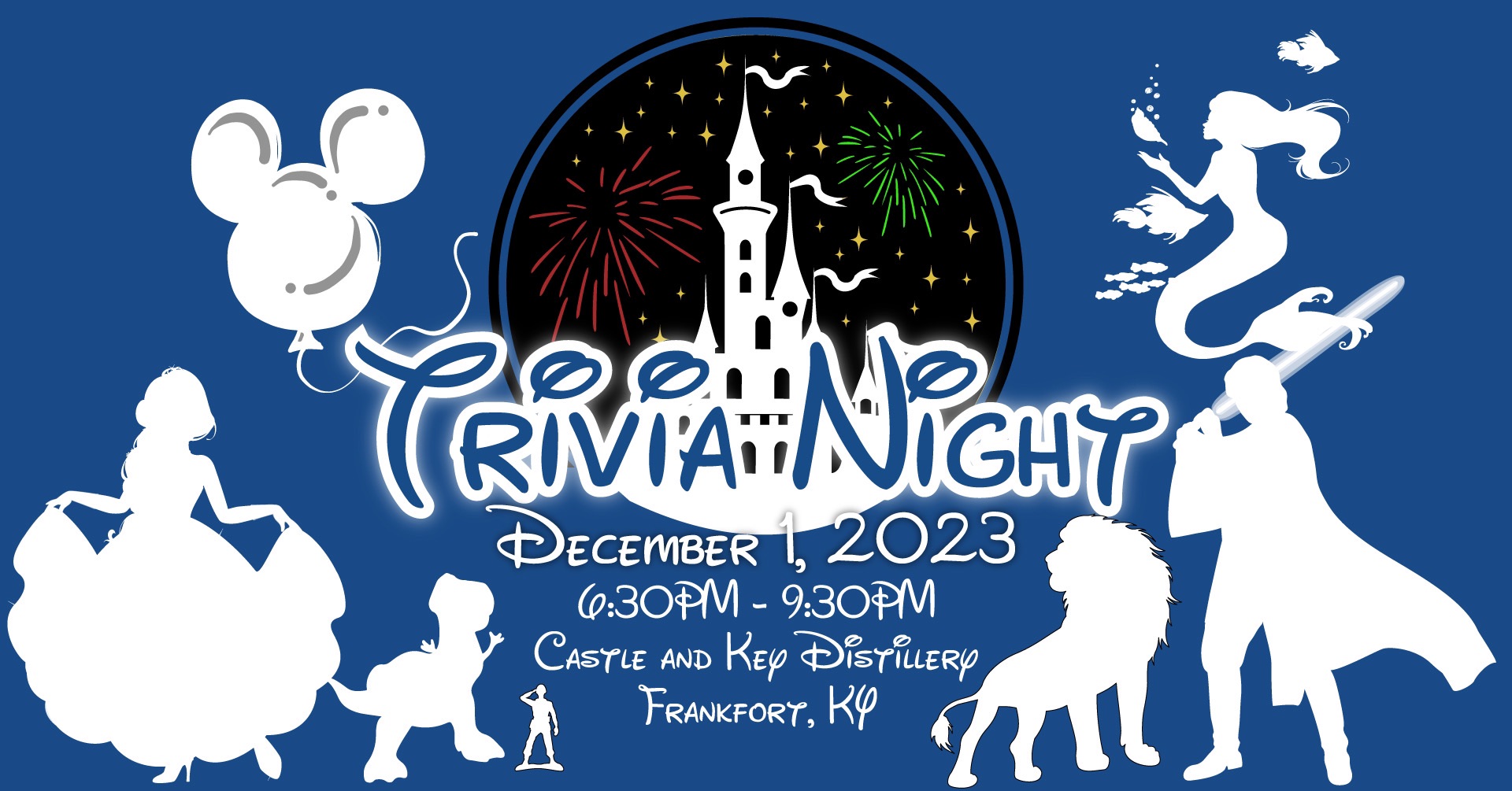 Tickets are NOW available for Kentucky Hands & Voices Trivia Night: "Wish Upon a Star," on December 1 at Castle & Key Distillery in Frankfort. It's just two months away! Grab some friends and make plans to join in for this FUNdraising event. There will be a silent auction, food truck, cash bar, and the popular costume contest! Desserts will be provided and there will be a silent auction. Come dressed as your favorite princess, superhero, or other character to win a special prize!
A table of eight (8) is $250, table of six (6) is $200, and individual tickets are $35 each. Visit the Facebook event; then purchase your tickets here.
You can also view their event page at Facebook here.
---
Remote Area Medical Coming to Mayfield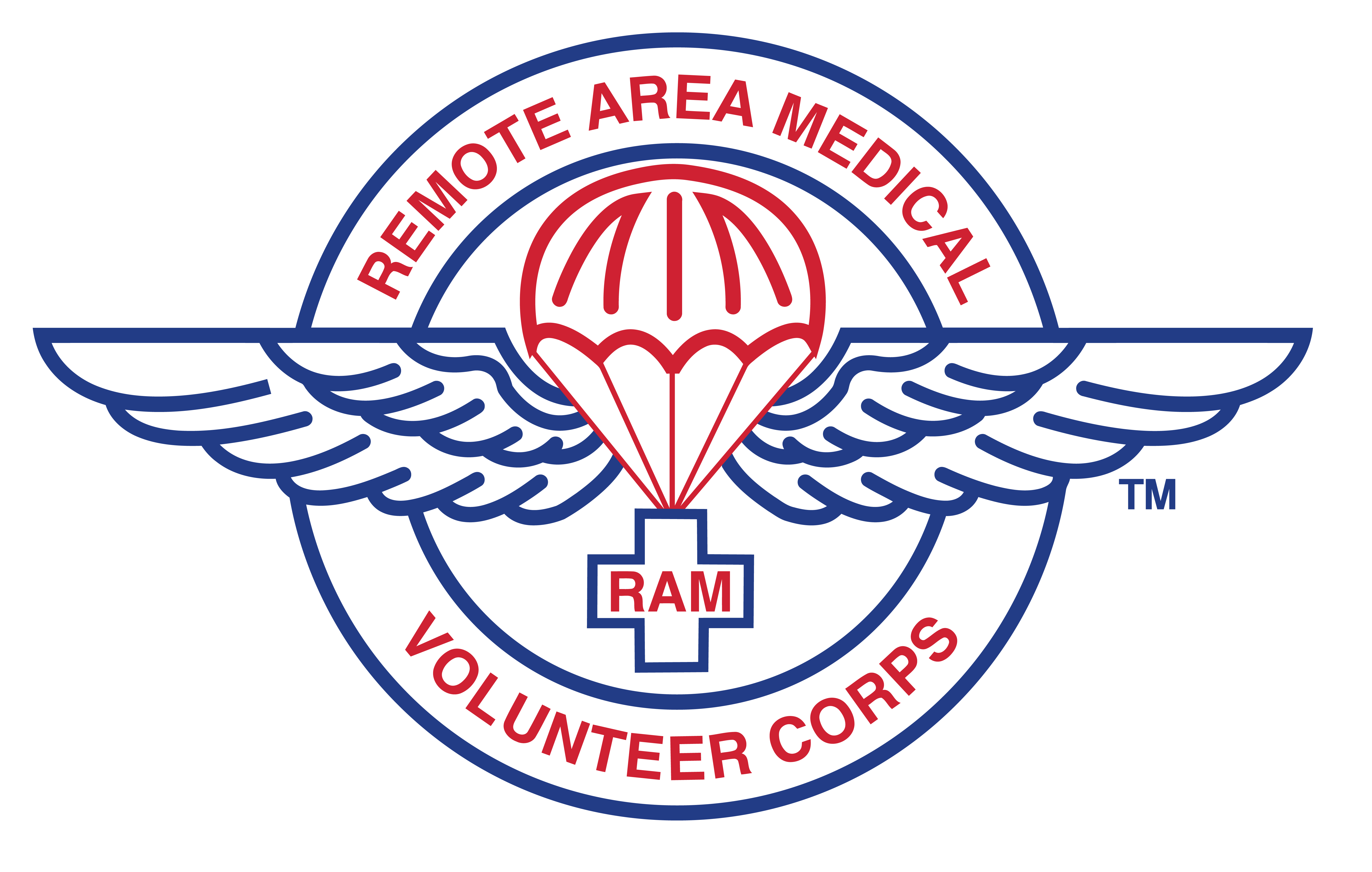 Remote Area Medical (RAM) is coming to Mayfield December 2-3. RAM prevents pain and alleviates suffering by providing free, quality healthcare to those in need. They provide free dental, vision, and medical services to underserved and uninsured individuals. This is free to everyone and you do not have to live in Mayfield to access this service. Interpreters will be available on site. The patient parking lot will open no later than 11:59 p.m. (midnight local time) on Friday, December 1 and remain open. For more information, click here.
---
HLAA Kentuckiana Chapter Hosts Annual Holiday Party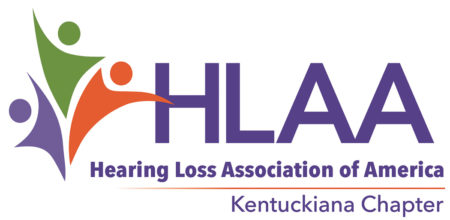 The Hearing Loss Association of America Kentuckiana Chapter is inviting friends and family to its annual holiday party on Tuesday, December 12, 6 p.m., at the Knights of Columbus, Louisville. Dinner tickets are $20 per adult and $10 per captioners, students, and children. Please RSVP for dinner by December 3 to David Luerman. You may mail your check to HLAA Kentuckiana Chapter, P.O. Box 6372, Louisville, KY 40206. (At least 40 must attend to make this event a success!)
---
KY Hands & Voices Hosts 'Breakfast with Santa'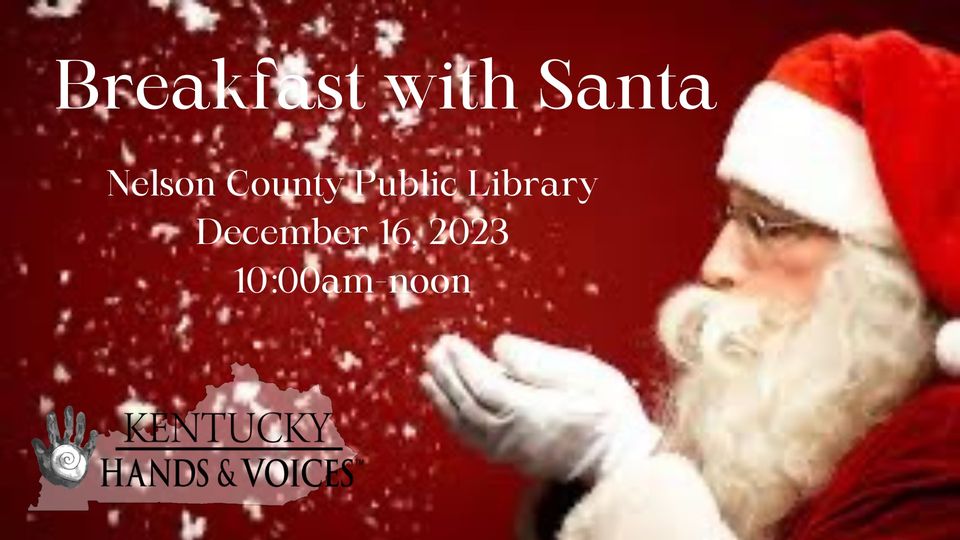 Families with children who are deaf or hard of hearing are invited to Nelson County Public Library's Breakfast with Santa on December 16, in Bardstown, from 10 a.m. to 12 noon. Pre-register here before December 10. (This event is ONLY for children who are deaf or hard of hearing (DHH). their families, and DHH adults. It is not open to the public.) Come visit Santa and enjoy breakfast and crafts while making some last-minute requests.
You can also view their event page at Facebook here.
---

Equitable Access to the 988 Suicide and Crisis Lifeline
As we approach the holiday season, let's take a deep breath. Life can be hard. Sometimes it's the loss of a loved one. Sometimes it's a tragedy like the recent events in Maine. Sometimes we don't know why we are feeling sad, scared, anxious, alone, or all of the above.
Did you know that there is a way to get help 24/7/365 for a mental health crisis? Calling 988 connects you to the Suicide and Crisis Lifeline. Just like you call 911 for your physical health, you can call 988 to help address your mental health.
Trained crisis counselors connect with you and provide support. Individuals who call the 988 voice line will likely be connected to people in Kentucky working at a call center at one of our Community Mental Health Centers (CMHCs). Click here for more information about Kentucky's network of support available to you.
Thanks to advocates nationwide, 988 has accessibility options for people who are Deaf or Hard of Hearing. In addition to calling through relay, 988 can be reached any time through texting, chatting, and now – ASL! Trained crisis counselors who are Deaf or sign fluent can now answer 988 calls and provide support directly in ASL with a Deaf culture lens. Learn more from the national 988 website by clicking here.
Whether you prefer to speak or sign, use amplification or not, 988 is available to you. This video by DeafLEAD in Missouri explains how we all deserve choice and respect when reaching out for help.
One gift we can all give ourselves and each other this season is permission to ask for help when we need it. Please keep 988 in mind for yourself and those you love and reach out if or when you need support.
---
Deaf Peer Support Specialists Sought
Are you Deaf? Hard of Hearing? A child or sibling of a person who is Deaf or Hard of Hearing? Do you have experience with mental health or substance misuse? Would you like to help other people live a full and happy life? The Department for Behavioral Health, Developmental, & Intellectual Disabilities (DBHDID) is partnering with Bridgehaven to recruit and train up to five people to work with individuals who are Deaf, Hard of Hearing, Deaf-Blind, or Deaf-Disabled. To watch an ASL signed video, click here. To request an application, contact Michelle Niehaus at michelle.niehaus@ky.gov or call or text 502-892-9122 or leave a message on VP at 502-385-0460.
Deaf-Blind Employment Specialist Position Open
A Deaf-Blind Employment Specialist position is open with Helen Keller Deaf-Blind Services in Louisville. The primary focus will be to provide one on one services to consumers to assist with achievement of employment outcomes, with a commitment to a fully inclusive community-based environment. For more information, visit here.
---
ALDA Looking for Nominations for Board of Directors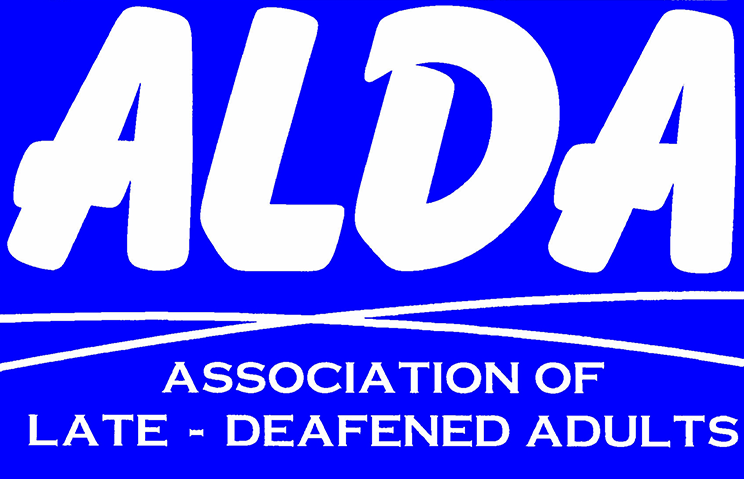 ALDA is accepting nominations to fill positions on its Board of Directors. This year's positions open to be filled are: Treasurer, Secretary, Regional 1 Director, and Regional 2 Director. Click here to submit your nomination today. (You may also self-nominate.) Nominations can be made by any ALDA member who is current on their dues and making nominations of candidates who are also current on their dues. Detailed job descriptions can be reviewed here. All nominations must be received by November 15, 2023.
American Sign Language Survivor Day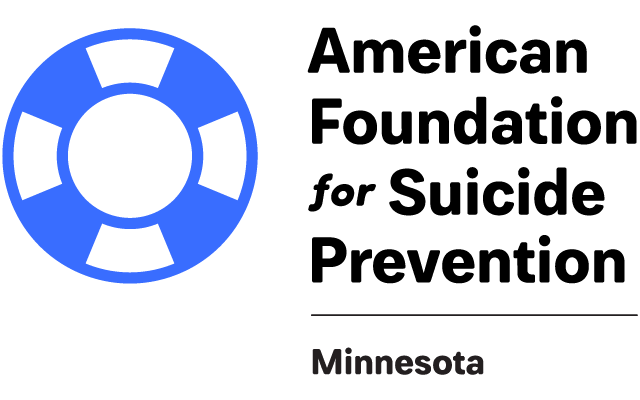 Anyone who has lost a loved one to suicide and is part of the Deaf & ASL Communities is encouraged to attend International Survivors of Suicide Loss Day, American Sign Language (ASL) Survivor Day on Saturday, November 18, 11 a.m. to 1 p.m. EST. This is a FREE virtual event and will be held in ASL without English or voice interpretation. People who attend Survivor Day events find that the connections they make are central to their healing journeys. Joining a community of people who have also been affected by suicide enables many participants to better understand their own loss, hear about coping strategies that have helped others, and learn of resources that can support them through their grief. The event is sponsored by the American Foundation for Suicide Prevention, Minnesota Chapter. Questions, contact Tarra Grammenos. Registration is required.
DBHDID Hosts Planning Effective Communication Workshop
The Cabinet for Health and Family Services (CHFS) Department for Behavioral Health, Developmental and Intellectual Disabilities (DBHDID) will present a workshop on Planning for Effective Communication in Behavioral Healthcare with Individuals Who Have Hearing Loss on Friday, December 1, from 11:30 a.m. to 1 p.m. Speakers will be Toni Lacolucci and Peggy Ellertsen. The Hearing Loss Association of American is the host. For more information, contact Michelle Niehaus. To register, click here.
---
CNCF DHH Working Group Promotes Inclusivity in Tech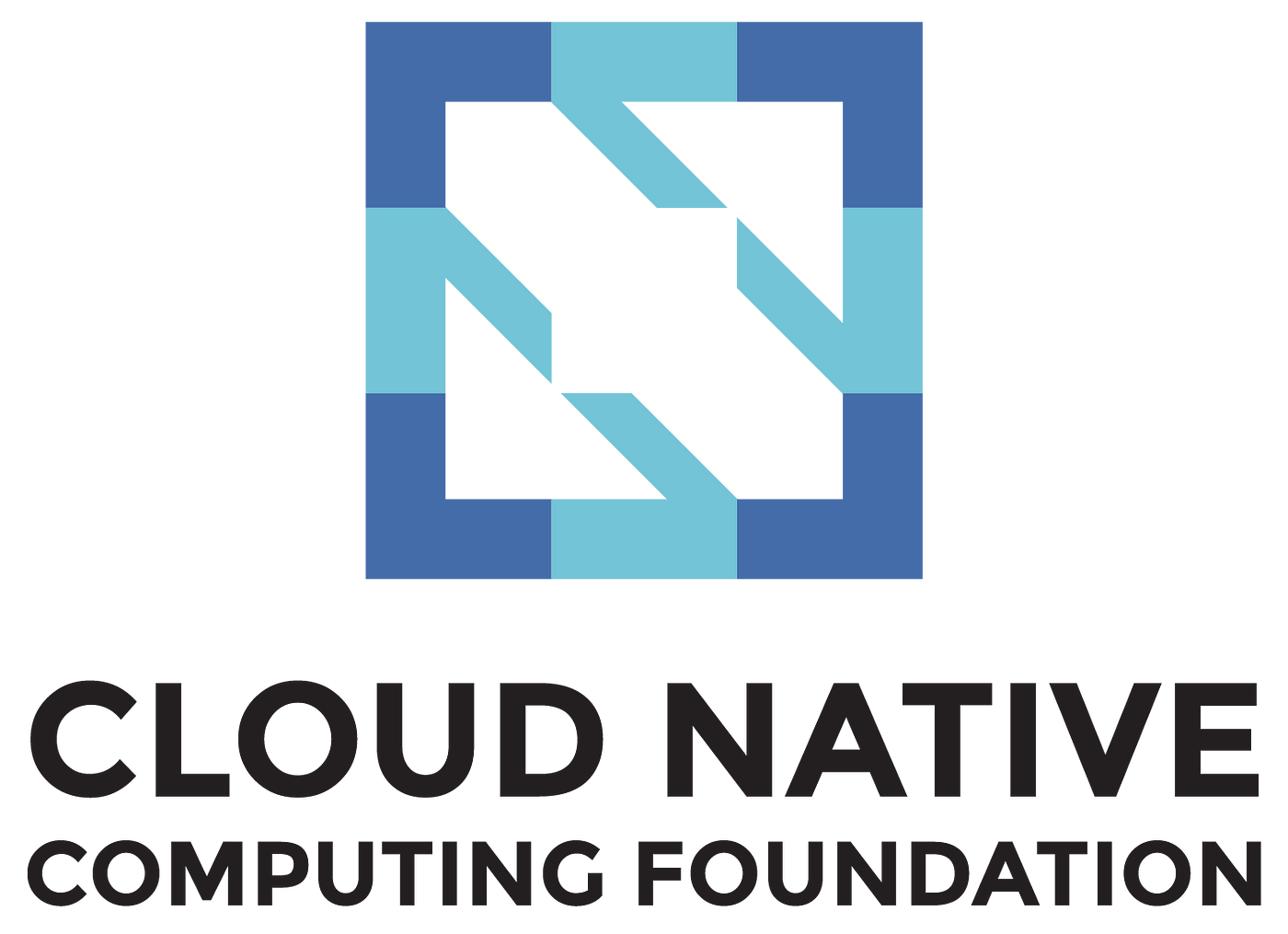 As technological innovations continue taking the world by storm, an inclusive IT industry is critical, because diversity is a game-changer. Since individuals are gifted differently, the Cloud Native Computing Foundation's Deaf and Hard of Hearing (DHH) Working Group ensures that no one is left out in the ever-changing technology field by presenting equal opportunities. Since the group empowers the DHH community not just in the cloud sector, but also in other tech fields, the idea is that everyone should be represented from the majority, minority all the way to those who are gifted differently. Learn more by watching the video here.
---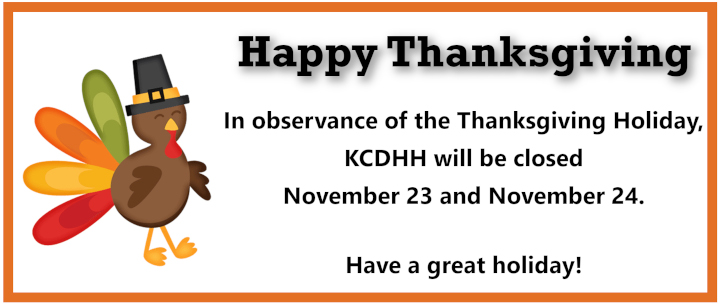 ---
PLEASE VISIT KCDHH'S
IF YOU HAVE AN EVENT YOU'D LIKE TO LIST ON THE CALENDAR,
PLEASE EMAIL US AT: kcdhh@ky.gov
---
---
---
KENTUCKY COMMISSION ON THE DEAF AND HARD OF HEARING
632 Versailles Road
Frankfort, KY 40601

Voice: 502-573-2604
Videophone: 502-416-0607
Toll Free: 800-372-2907
kcdhh.ky.gov | kcdhh@ky.gov