VOLUME 41, NO. 5                                                                                               MAY, 2023
Remembering Virginia Moore—We Will Miss You!
<![if !vml]>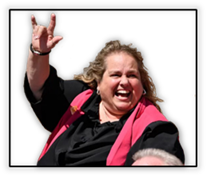 <![endif]>By Jayna Oakley
Virginia Moore really did live each day doing whatever she could to make inclusiveness a priority. It was her passion. She was, as many people have put it, "larger than life." She was an outsized personality with an outsized impact on the deaf and hard of hearing community.
Virginia, who passed away on May 6 at age 61 after an extended stay in the hospital for heart surgery and complications with her lungs and kidneys, crossed paths with thousands of people in her decades of running and being the face of the Kentucky Commission on the Deaf and Hard of Hearing (KCDHH).
Governor Andy Beshear said she was a "rock of stability and grace during the pandemic." She was in the hearts and homes of Kentuckians twice a day during the peak of the pandemic and she left people with a sense that everything would truly be ok and, yes, that we'd all get through it together.
As a staff member, how do we express the amazing essence and spirit of Virginia, her selfless generosity, uncompromising belief in accessibility for all, and unwavering commitment to her family, staff, friends, and the deaf and hard of hearing community? Words, even the very best of words, cannot pay tribute or truly capture the sense of loss we feel and will continue to feel for years to come.
The loss is here—tangible and real within each of us—but Virginia exemplified life, love, laughter, and an irrepressible belief and faith in seeing the best in everything, even loss, as she has guided many of us through life's toughest moments during our tenure at KCDHH.
So, today, and for days to come, we honor her by profoundly feeling and expressing our loss, but also remembering Virginia as an amazing leader, person, and friend who has played a unique and special role in each of our lives.
We will miss you always Virginia.
Read Virginia's obituary by clicking here.
__________________________________________________________________
May is Better Speech and Hearing Month
<![if !vml]>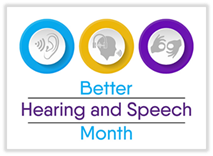 <![endif]>With approximately 15% of American adults reporting difficulty hearing, Gov. Andy Beshear and the Kentucky Commission on the Deaf and Hard of Hearing (KCDHH) are encouraging people to learn the signs of hearing loss—and to seek care during Better Hearing and Speech Month in May.
"We know that more than 700,000 Kentuckians of all ages are experiencing some degree of hearing loss. We encourage people to have a professional check their hearing and to also protect their hearing from loud noises," said Gov. Beshear.
Signs of hearing loss in adults include the following difficulty following conversations, difficulty hearing in noisy environments, hearing ringing, roaring or beeping in one or both ears, failure to respond to spoken words, muffled hearing, constant frustration hearing speech and other sounds, and avoidance of conversation.
If you are experiencing any of the signs above or if you think you have hearing loss, see your doctor or a licensed audiologist to assess the degree of your hearing loss, treat it and develop a plan to prevent further loss. There are several assistive technologies available through KCDHH's Telecommunications Access Program (TAP) that can help you stay connected to emergency information and health care providers.
 ________________________________________________________________
Primary Election May 16
<![if !vml]>

<![endif]>Gov. Beshear reminded Kentuckians that the primary election will take place Tuesday, May 16, from 6 a.m. to 6 p.m. local time. Kentuckians can check with their local county clerk's office or visit govoteky.com for places and times of voting in their area.
________________________________________________________________________
Funding Available Following Natural Disasters
<![if !vml]>

<![endif]>Gov. Beshear announced that beginning May 1, more than $123 million will be available to communities impacted by the 2021 tornadoes in the West and flooding in the East to build homes, rental properties and multifamily rental properties. Applications can be completed by eligible cities, counties, nonprofits, for-profits and other governmental entities. These groups will be conducting public outreach to make sure they are meeting housing needs in their impacted communities. For more information, click here.
__________________________________________________________________
Kentucky Hands & Voices Host SuperHEARo 5K May 20
<![if !vml]>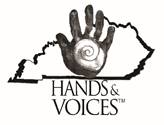 <![endif]>Join Kentucky Hands & Voices for the 6th annual SuperHEARo 5K at White Hall State Historic Site, 500 White Hall Shrine Road in Richmond on May 20. The 1-Mile Fun Run (non-timed event) will take place at 9 a.m. followed by the 5K (a timed event) at 9:30 a.m. In addition to an in-person event at White Hall State Historic Site, there will also be a virtual option you can join from near or far! Participants are encouraged to dress up as their favorite superhero. Packet pick-up will be available at Surge Screenprinting on Friday, May 19 or prior to the race on Saturday beginning at 7:30am.
Awards will be given for top overall male and female finishers in the 5K, as well as Best Dressed Male & Female Superheroes. There will also be a prize for the Best Dressed Wonder Pet. Medals will be awarded for the top three finishers in various age categories. To signup, click on the logo below.
<![if !vml]>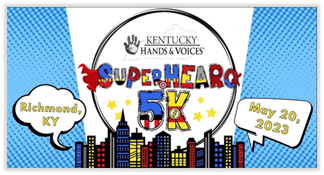 <![endif]>_______________________________________________________________
<![if !vml]>

<![endif]>
DSA Conference June 24-30, Hollywood, FL
<![if !vml]>

<![endif]>The Deaf Seniors of America's biennial conference provides educational sessions, activities, and great opportunities for deaf senior citizens to connect with each other. Every conference is hosted in a new city and region, providing members with the opportunity to explore a new location each conference with guided tours. This year's conference is in Hollywood, Florida, at the Hard Rock Casino Hotel, June 24-June 30, 2023. The conference committee strives to provide an optimal, interactive environment for deaf senior citizens where full access is given for all. Anyone 50 and older may attend. For registration information, click here.
HLAA Convention in New Orleans, LA June 29-July 1
<![if !vml]>

<![endif]>The Hearing Loss Association of American's (HLAA) 2023 Convention is June 29 – July 1 in New Orleans, Louisiana! This year's convention in the "Big Easy" promises to be action packed with educational workshops, demo presentations, an exhibit hall, social events, and a research symposium. The keynote speaker for the general session will be Dr. K. Renee Horton, who currently serves as the Space Launch System (SLS) Quality Engineer in the NASA Residential Management Office at Michoud Assembly Facility (MAF) in New Orleans.  She worked for NASA, first as a student from 2009 to 2011, and then started her career as a mechanical test engineer in 2012. Dr. Horton is a native of Baton Rouge, Louisiana and lifelong lover of science and NASA. A graduate of Louisiana State University with a B.S. of Electrical Engineering with a minor in Math in 2002 and a Ph.D. in Material Science with a concentration in Physics, becoming the first African American to graduate from the University of Alabama in 2011 in this area. For more information and to register, click here.
Deaf Women United Opens 2023 Conference Registration
Deaf Women United has opened registration for the 2023 conference that will be held in Chicago, July 26 to July 30. The early-bird rate is available through February 28. For more information, click here.
National Black Deaf Advocates Conference, August 8-13
<![if !vml]>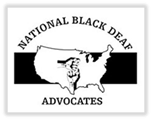 <![endif]>The National Black Deaf Advocates (NBDA) conference, "Reconnecting to Thrive Together: Reconnect, Recharge, Thrive!" is set for August 8-13 at the Sheraton Birmingham Hotel in Alabama. All diverse people including deaf, deafblind, hard of hearing, hearing, educators, professionals, federal employees, veterans, senior citizens, parents, activists, CODAs, students, recent graduates, service providers, interpreters, allies, and more are welcome to attend. For registration information, click here.
ALDAcon 2023 Conference Date Change to Oct. 30 - Nov. 3
Due to unforeseen circumstances with the host hotel's renovation project, the Association of Late-Deafened Adults (ALDA) Conference Planners and the ALDA Board exhausted all viable options and made the tough decision to shift our dates. Originally planned for Nov. 1-5, 2023, ALDAcon will now take place Oct. 30-Nov. 3, 2023. For hotel refunds and more information, visit here.
<![if !vml]>

<![endif]>
See How Easy It Is to Use Hamilton Mobile CapTel
<![if !vml]>

<![endif]>Curious about how easy it is to use the all-new Hamilton Mobile™ CapTel® app for iOS? Check out a short video here that shows some of the most popular and useful features of this user-friendly Captioned Telephone app.
Integrated Sorenson Interpreting for Zoom
<![if !vml]>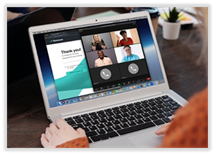 <![endif]>You now have better solutions for inviting a Sorenson interpreter into your virtual meetings to make using Zoom for deaf and hearing collaboration better than ever.  You may have used Video Relay Services (VRS) for your Zoom meetings before—but not like this. Sorenson's first-of-its-kind solution for Zoom VRS enables you to invite their highly skilled American Sign Language (ASL) interpreters directly into your Zoom call so you can see everything on one screen—and so can everyone else. Sorenson for Zoom improves multilingual support and collaboration for deaf and hearing connections. Read more here.
Safewave Technology Lauches New Product
<![if !vml]>

<![endif]>Safewave's smart wristband connects via Bluetooth to fire alarms, Ring cameras and security devices — essentially turning any notification or alert into a vibration. The company's initial product targets those who are deaf or hard of hearing but future generations will cater to those with dementia, Alzheimer's and special needs. Read more here.
PLEASE VISIT KCDHH'S
<![if !vml]>

<![endif]>
IF YOU HAVE AN EVENT YOU'D LIKE TO LIST
ON THE CALENDAR, PLEASE EMAIL US AT:
COVID-19 Vaccine Resources
International:
Centers for Disease Control and Prevention (CDC)
National:
Federal Emergency Management Agency (FEMA)
What You Should Know About COVID-19 and the ADA, the Rehabilitation Act, and Other EEO Laws
Kentucky:
The official Team Kentucky source for Vaccine
Kentucky Registry of Vaccine Location
KCDHH COVID-19/Vaccine Important Links for Deaf and Hard of Hearing
Apps:
For those who have deaf family members who use sign language, consider downloading Sorenson Wavello and/or the ZVRS Sivo   app on your smartphone. This app makes it possible for you to see your loved ones on your screen next to your interpreter.
Other KCDHH Resources:
KCDHH's Telecommunications Access Program (TAP)
Landline or wireless equipment for Kentucky residents who are deaf, hard of hearing, speech impaired, or have both a hearing and vision loss.