VOLUME 41, NO. 3                                                                                           MARCH, 2023
  April is National Deaf History Month
<![if !vml]>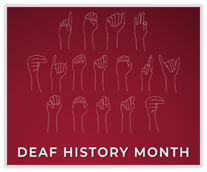 <![endif]>
National Deaf History Month during April celebrates the contributions and accomplishments of people who are deaf and those who are hard of hearing and raises awareness for the Deaf community. The National Association of the Deaf first introduced National Deaf History Month in 1997, and in 2006, the American Library Association partnered with NAD in supporting and spreading awareness of this celebration. Initially, the month was celebrated from mid-March to mid-April. Then in March 2022, the National Association of the Deaf released a statement changing the dates to April 1-30 based on feedback from the NAD Deaf Culture and History Section and various stakeholders, including from organizations that represent marginalized communities within the Deaf Community.
Deaf History Important Sites:
April 15, 1817 — The American School for the Deaf, the first public permanent school for Deaf children in the United States, was opened. Located in West Hartford, Connecticut, the school is a nationally renowned leader in providing comprehensive educational programs and services for Deaf and hard-of-hearing students.
April 8, 1864 — Gallaudet University, the first and only higher education institution for Deaf and hard-of-hearing students, was founded. Gallaudet, a private federally chartered research university in Washington, DC, is the only university in the world where students live and learn using American Sign Language and English.
Encyclopedia Britannica: History of the Deaf includes information dating back to the 16th century.
People and Events in Deaf History
________________________________________________________________________
Low Income Home Energy Assistance Program
Gov. Beshear announced March 16 that the U.S. Department of Health and Human Services has released nearly $8 million to Kentucky for the Low-Income Home Energy Assistance Program (LIHEAP). This brings the total amount of funding for LIHEAP to almost $81 million. LIHEAP helps eligible low-income households meet their home heating and/or cooling needs. The Kentucky LIHEAP program helps approximately 150,000 Kentucky families pay their heating bills each winter. For more information, visit the Cabinet for Health and Family Services here.
_________________________________________________________________
<![if !vml]>

<![endif]>
Gov. Andy Beshear shared options on March 9 for eligible Kentucky residents to receive assistance through the Affordable Connectivity Program (ACP). The ACP is a Federal Communications Commission (FCC) program that helps ensure households can afford high-speed internet for work, school, health care and more.
The benefit provides a discount of up to $30 per month toward internet service for eligible households. Eligible households can also receive a one-time discount of up to $100 to purchase a laptop, desktop computer or tablet from participating providers if they contribute more than $10 and less than $50 toward the purchase price. A household is eligible for the ACP if the household income is at or below 200% of the Federal Poverty Guidelines or if a member of the household meets at least one of the criteria listed on FCC.gov/ACP. Go to AffordableConnectivity.gov to submit an application or print out a mail-in application.
________________________________________________________________
Eastern Kentucky Flood Update
<![if !vml]>

<![endif]>As of March 9, 195 families are housed in travel trailers, and Kentucky State Parks are housing 18 people, down from the 360 people sheltered on September 1, 2022. If flood victims need help, they should call FEMA directly or visit a Multi-Agency Resource Center. The centers are on a rotating schedule, which consists of two onsite personnel and one remote support person as needed. The staff will rotate from county to county each day. Visit governor.ky.gov/FloodResources for more information.
The Team Eastern Kentucky Flood Relief Fund has raised over $13.1 million from more than 41,500 donors. To contribute, click here.
_________________________________________________________________
Federal Medicaid Renewal Coming Soon
<![if !vml]>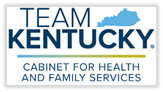 <![endif]>Cabinet for Health and Family Services Secretary Eric Friedlander is reminding Kentuckians that the federal pandemic benefit that made it easier for low-income families to sign up for free health care is changing. Starting this year, Medicaid enrollees must once again participate in an annual renewal to determine eligibility for Medicaid. To learn more, see the full release or click here to update your information.
­­­­­­­­­­­­­­­­­­_________________________________________________________________
Better Internet Listening Tour—More Dates!
<![if !vml]>

<![endif]>The Office of Broadband Development and the Education and Labor Cabinet want to hear directly from Kentuckians across the Commonwealth about their high-speed internet priorities. This is a critical part of the Broadband Equity, Access, and Deployment (BEAD) and Digital Equity Act (DEA) planning processes, and they need your help. These conversations will bring together local leaders, community partners and advocates, business and industry, education, healthcare, agriculture, and local residents to provide input on priorities for the state plan and share what is happening in the region.
Dates, cities, and links to reserve your spot include the following:
March 20: Maysville, 1 p.m. to 3 p.m., click here.
March 22: Lexington, 10 a.m. to 12 p.m., click here.
March 23: Florence, 1:30 p.m. to 3:30 p.m., click here.
__________________________________________________________________
­­­­­­<![if !vml]>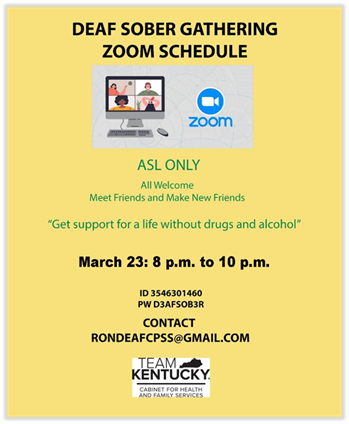 <![endif]>
________________________________________________________________
CSD Learns + DKC Coding Bootcamp Registration 2023
<![if !vml]>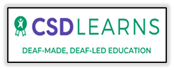 <![endif]>CSD Learns + DKC Coding Bootcamp Registration is a two-week virtual experience for your middle and high school students to participate in a coding course. Students will learn alongside their peers from engaging deaf and hard of hearing mentors. This experience is designed to be self-paced for your students individually or as a class. You will be able to shorten the pace, or lengthen it, depending on the needs of your class.
After you register for the course, you will be invited to a town hall meeting to learn more! These town hall meetings are for educators, caregivers, learners, and anyone else curious about the upcoming virtual coding bootcamp. The CSD Learns team will give a sneak peek of the coding course in Canvas, explain the registration process, and answer any questions you may have about the coding bootcamp co-hosted by CSD Learns and Deaf Kids Code. For more information, email registration.learns@csd.org.
Coding bootcamp sessions: to register, click here.
April 3-14, 2023
Town Hall Meetings:
Town Hall Meeting #3 is March 29: 7-8 p.m. ET/4-5 p.m. PT
________________________________________________________________
Kentucky Hands & Voices Host SuperHEARo 5K May 20
<![if !vml]>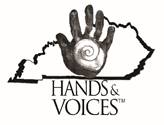 <![endif]>Join Kentucky Hands & Voices for the 6th annual SuperHEARo 5K at White Hall State Historic Site, 500 White Hall Shrine Road in Richmond on May 20. The 1-Mile Fun Run (non-timed event) will take place at 9 a.m. followed by the 5K (a timed event) at 9:30 a.m. In addition to an in-person event at White Hall State Historic Site, there will also be a virtual option you can join from near or far! Participants are encouraged to dress up as their favorite superhero. Packet pick-up will be available at Surge Screenprinting on Friday, May 19 or prior to the race on Saturday beginning at 7:30am.
Awards will be given for Top Overall Male & Female Finishers in the 5K, as well as Best Dressed Male & Female Superheroes. There will also be a prize for the Best Dressed Wonder Pet. Medals will awarded for the top three finishers in various age categories. To signup, click on the logo below.
<![if !vml]>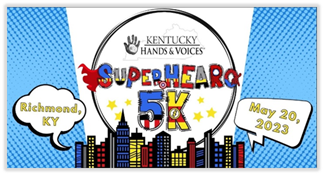 <![endif]>_______________________________________________________________
<![if !vml]>
<![endif]>
Tickets on Sale for KSD Gala, April 15, 2023
Tickets for the Kentucky School for the Deaf's 200th April 15 Anniversary Gala celebration are now $125 per person and may be purchased online.
Deaf Women United Opens Registration for 2023 Conference
Deaf Women United has opened registration for the 2023 conference that will be held in Chicago, July 26 to July 30. The early-bird rate is available through February 28. For more information, click here.
ALDAcon 2023 Registration/Call for Papers Now Open
<![if !vml]>

<![endif]>Howdy Y'all! Round up your friends and save $65 off the regular Association of Late-Deafened Adults (ALDA) member rates by taking advantage of the "Longhorn Special" offered through March 17, 2023. The conference is November 1 to November 5 at the Sheraton Austin Hotel, Austin, Texas. This year's theme is Learn * Connect * Laugh. Members get the best rates! Be sure your membership is up to date, partner! Click here to register and learn more.
ALDA is also accepting workshop proposals for the convention. If you have a workshop idea that will enrich the hearing loss community, you are invited to complete and submit the Call for Papers form to the Program Committee by May 1.
DSA Conference June 24-30, Hollywood, FL
<![if !vml]>

<![endif]>The Deaf Seniors of America's biennial conference provides educational sessions, activities, and great opportunities for deaf senior citizens to connect with each other. Every conference is hosted in a new city and region, providing members with the opportunity to explore a new location each conference with guided tours. This year's conference is in Hollywood, Florida, at the Hard Rock Casino Hotel, June 24-June 30. The conference committee strives to provide an optimal, interactive environment for deaf senior citizens where full access is given for all. Anyone 50 and older may attend. For registration information, click here.
National Black Deaf Advocates Conference, August 8-13
<![if !vml]>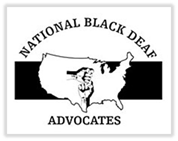 <![endif]>The National Black Deaf Advocates (NBDA) conference, "Reconnecting to Thrive Together: Reconnect, Recharge, Thrive!" is set for August 8-13 at the Sheraton Birmingham Hotel in Alabama. All diverse people including deaf, deafblind, hard of hearing, hearing, educators, professionals, federal employees, veterans, senior citizens, parents, activists, CODAs, students, recent graduates, service providers, interpreters, allies, and more are welcome to attend. For registration information, click here.
<![if !vml]>

<![endif]>
Amazon's Fire TV Streams Audio to Cochlear Implants
<![if !vml]>

<![endif]>For the first time, people with hearing loss can stream sound from their Amazon smart TVs directly to their Cochlear hearing implants via the open-source Audio Streaming for Hearing Aids (ASHA) protocol. The work builds on Amazon's collaboration with the hearing aid company, Starkey, and represents another step in an effort to help make entertainment more accessible to people who are deaf or hard of hearing. The new solution from Amazon and Cochlear allows Cochlear implant users to more comfortably enjoy movies and TV episodes available from Netflix, Prime Video, and other streaming services, as well as local TV networks. Read more here.
Netflix Allows Customized Subtitles Straight from TV
<![if !vml]>

<![endif]>Previously, Netflix members could only access these subtitle and closed caption sizing and style options via the web on their computers and phones. Netflix users on TV can finally customize the size and style of subtitles and closed captions to their liking. The latest update offers subscribers the ability to choose from three sizes - small, medium, and large - as well as four styles/colors, including the default white text option, drop shadow (white text with black background), light (black text with white background), and contrast (yellow text with black background). The update rolled out globally to TV users March 10. Previously, Netflix members could only access these subtitle and closed caption sizing and style options via the web on their computers and phones. Read more here.
PLEASE VISIT KCDHH'S
<![if !vml]>

<![endif]>
IF YOU HAVE AN EVENT YOU'D LIKE TO LIST
ON THE CALENDAR, PLEASE EMAIL US AT:
COVID-19 Vaccine Resources
International:
Centers for Disease Control and Prevention (CDC)
National:
Federal Emergency Management Agency (FEMA)
What You Should Know About COVID-19 and the ADA, the Rehabilitation Act, and Other EEO Laws
Kentucky:
The official Team Kentucky source for Vaccine
Kentucky Registry of Vaccine Location
KCDHH COVID-19/Vaccine Important Links for Deaf and Hard of Hearing
Apps:
For those who have deaf family members who use sign language, consider downloading Sorenson Wavello and/or the ZVRS Sivo   app on your smartphone. This app makes it possible for you to see your loved ones on your screen next to your interpreter.
Other KCDHH Resources:
KCDHH's Telecommunications Access Program (TAP)
Landline or wireless equipment for Kentucky residents who are deaf, hard of hearing, speech impaired, or have both a hearing and vision loss.