VOLUME 41, NO. 2                                                                                         FEBRUARY, 2023
Gov. Announces Better Internet Initiative Listening Tour
<![if !vml]>

<![endif]>Gov. Andy Beshear announced the state will host a 14-stop listening tour, beginning Tuesday, Feb. 14, in Hopkinsville as part of the ongoing Better Internet Initiative. The six-week listening tour hosted by the state's Office of Broadband Development, in collaboration with the Education and Labor Cabinet (ELC). Representatives from ELC will also join the tour to hear directly from citizens and businesses across the commonwealth as they develop a digital equity plan to close the gap in internet access. Visit broadband.ky.gov to learn more and register to attend any of the listening tour stops. A KCDHH representative will be available at each stop and interpreters will be provided. If you need captioning services, please contact KCDHH as soon as possible. If you are unable to attend but would like to voice your concerns, please send your emails to kcdhh@ky.gov.
________________________________________________________________
DeafBlind Service Center Hosts Zoom Webinar
<![if !vml]>

<![endif]>The DeafBlind Service Center (DBSC) in Seattle, WA is hosting a Zoom webinar, "Touch Stimulation," by Roberto Cabrera on February 23, 10 a.m. to 10:45 a.m. PT/1 p.m. to 1:45 p.m. ET. Continuing Education Units (CEUs) are available. Registration is $25 per person. Register in advance here.
_________________________________________________________________
ADARA Hosts Virtual Conference: Generational Trauma
<![if !vml]>

<![endif]>The American Deafness and Rehabilitation Association (ADARA) will host a virtual conference on February 24, 1 p.m. to 5 p.m. ET. The conference is titled "Expanding the Lens of Trauma-Informed Care, and will define generational trauma, identify specific examples of generational trauma in the deaf community, and three protective factors in promoting community well-being. CEUs will be offered.  To register, click here.
_________________________________________________________________
Lexington Hearing & Speech Center Host Frankel Night
<![if !vml]>

<![endif]>Tickets are on sale for Lexington Hearing & Speech Center's Frankel Night on Friday, March 3, at Kroger Field-Longship Club in Lexington.  The Julie Beth Hayden Foundation will also be inducted into the Frankel Hall of Fame. To register and purchase tickets, click here.
­­­­­­­­­­­­­­­­­­­­­­________________________________________________________________
EHDI Conference Registration Now Open
<![if !vml]>

<![endif]>
The 2023 Early Hearing Detection & Intervention Conference (EHDI) will be held in Cincinnati, OH at the Duke Energy Convention Center on March 5 to March 7. The 2023 EHDI Conference content will be relevant to State EHDI program staff members, audiologists, physicians and other health care providers, families of children with hearing loss, Early Intervention Specialists, Speech-Language Pathologists, advocates, representatives from the major organizations working with EHDI programs, and students. Register by clicking here.
­­­­­­­­­­­­­­­­________________________________________________________________
<![if !vml]>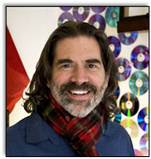 <![endif]>Peter Cook Returns to Kentucky
for "Story By Story" in Frankfort
Peter Cook, a longtime friend and performer at KCDHH's biennial DeaFestival, will be part of the Paul Sawyier Public Library's Story by Story, a monthly storytelling series for adults and mature teens. Cook will tell stories on Thursday, March 9, at 6 p.m. He will perform in American Sign Language (ASL) and an interpreter will be provided. The library is located at 319 Wapping Street in Frankfort. Stay tuned for details by clicking here or contacting Diane Dehoney at diane@pspl.org. All library programs are accessible to people with disabilities. An American Sign Language interpreter will be provided for all events.  
________________________________________________________________
CORPSTHAT Looking for Crew Leaders and Members
<![if !vml]>

<![endif]>CorpsTHAT, out of Baltimore, MD, has paid summer job positions open, including crew leaders and crew members. CorpsTHAT, established in 2011, is dedicated to the conservation corps experience and expanding the horizons of deaf and hard of hearing individuals, and the American Sign Language Community (ASL) in the outdoors. Applicants must be 21+ years old and will work with six deaf and hard of hearing young adults completing projects on the east coast. Interested individuals should click here. Applications close March 10.
________________________________________________________________
 CSD Learns + DKC Coding Bootcamp Registration 2023
<![if !vml]>

<![endif]>CSD Learns + DKC Coding Bootcamp Registration is a two-week virtual experience for your middle and high school students to participate in a coding course. Students will learn alongside their peers from engaging deaf and hard of hearing mentors. This experience is designed to be self-paced for your students individually or as a class. You will be able to shorten the pace, or lengthen it, depending on the needs of your class.
After you register for the course, you will be invited to a town hall meeting to learn more! These town hall meetings are for educators, caregivers, learners, and anyone else curious about the upcoming virtual coding bootcamp. The CSD Learns team will give a sneak peek of the coding course in Canvas, explain the registration process, and answer any questions you may have about the coding bootcamp co-hosted by CSD Learns and Deaf Kids Code. For more information, email registration.learns@csd.org.
Coding bootcamp sessions: to register, click here.
March 13-24, 2023
April 3-14, 2023
Town Hall Meetings:
Town Hall Meeting #2 is March 7: 7-8 p.m. ET/4-5 p.m. PT
Town Hall Meeting #3 is March 29: 7-8 p.m. ET/4-5 p.m. PT
________________________________________________________________
NAD Sets New Dates for National Deaf History Month
<![if !vml]>

<![endif]>Based on the feedback from the National Association of the Deaf's (NAD) Deaf Culture and History Section (DCHS) and various stakeholders, including from organizations that represent marginalized communities within the Deaf Community, the NAD Board has chosen April 1-30 as the National Deaf History Month (NDHM). This decision is partly based on a mandate from their delegates that the NAD engage in efforts to dismantle racism within their community, and this requires ensuring that the historical lens must include the experiences of Black, Brown, Indigenous and Persons of Color (BIPOC) Deaf People. The efforts of NDHM must celebrate and recognize all Deaf People in the U.S., especially BIPOC Deaf People. View a video about the change here.
________________________________________________________________
Kentucky Hands & Voices Host SuperHEARo 5K May 20
<![if !vml]>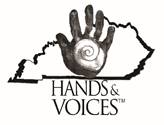 <![endif]>Join Kentucky Hands & Voices for the 6th annual SuperHEARo 5K at White Hall State Historic Site, 500 White Hall Shrine Road in Richmond on May 20. The 1-Mile Fun Run (non-timed event) will take place at 9 a.m. followed by the 5K (a timed event) at 9:30 a.m. In addition to an in-person event at White Hall State Historic Site, there will also be a virtual option you can join from near or far! Participants are encouraged to dress up as their favorite superhero. Packet pick-up will be available at Surge Screenprinting on Friday, May 19 or prior to the race on Saturday beginning at 7:30am.
Awards will be given for Top Overall Male & Female Finishers in the 5K, as well as Best Dressed Male & Female Superheroes. There will also be a prize for the Best Dressed Wonder Pet. Medals will awarded for the top three finishers in various age categories. To signup, click on the logo below.
<![if !vml]>
<![endif]>_______________________________________________________________
How to Spot an OTC Hearing Aid Scam
<![if !vml]>

<![endif]>According to an article published on the Healthy Hearing website, there are many scams when it comes to purchasing over-the-counter hearing aids. It says that now that over-the-counter (OTC) hearing aids are available across the country, you may be tempted to go online and see what the options are. Unfortunately, it's a bit wild west, with legitimate OTC hearing aids being sold adjacent to low-quality products, or even downright scams. They offer you six tips to purchase hearing aids online. Read those tips here.
_______________________________________________________________
<![if !vml]>

<![endif]>
 KCDHH Needs You…
<![if !vml]>

<![endif]>
<![if !vml]>

<![endif]>
PLEASE VISIT KCDHH'S
<![if !vml]>

<![endif]>
COVID-19 Vaccine Resources
International:
Centers for Disease Control and Prevention (CDC)
National:
Federal Emergency Management Agency (FEMA)
What You Should Know About COVID-19 and the ADA, the Rehabilitation Act, and Other EEO Laws
Kentucky:
The official Team Kentucky source for Vaccine
Kentucky Registry of Vaccine Location
KCDHH COVID-19/Vaccine Important Links for Deaf and Hard of Hearing
Apps:
For those who have deaf family members who use sign language, consider downloading Sorenson Wavello and/or the ZVRS Sivo   app on your smartphone. This app makes it possible for you to see your loved ones on your screen next to your interpreter.
Other KCDHH Resources:
KCDHH's Telecommunications Access Program (TAP)
Landline or wireless equipment for Kentucky residents who are deaf, hard of hearing, speech impaired, or have both a hearing and vision loss.