Pioneer Playhouse Hosting Accessible Shows
<![if !vml]>

<![endif]>Pioneer Playhouse recently announced that Central Kentucky Interpreter Referral, Inc, will be on hand to make sure shows are accessible to everyone. Please reserve seats by calling 859-236-2747 or emailing Julie at pioneerplayhouse@att.net. Pioneer Playhouse is located at 840 Stanford Road, in Danville. All shows begin at 8:30 pm. For more information, visit the website here.
Dates for ASL-interpreted, family-friendly plays include:
July 20: Southern Fried Nuptials:
Interpreters, Bryan Grubb, Kayla Mullins
August 3: Cockeyed: Interpreters, Bryan Grubb, Emily Riley
Visit their website here.
___________________________________________________________________
Tickets on Sale for KSD Gala, April 15, 2023
Early bird tickets for the Kentucky School for the Deaf's 200th Anniversary Gala celebration went on sale June 1 and will continue through December 31. Tickets may be purchased online here. Tickets can also be purchased during DeaFestival at the KSD booth on September 3 at Centre College in Danville. On November 5, tickets will be sold during KSD's Pancake Day at KSD's Grow Hall, Danville. The Gala will be held on Saturday, April 15, 2023 at the Hilton Hotel Downtown, Lexington. Early bird tickets are $125 per person. After the deadline, tickets will be $175 per person. For more information, click on the graphic.
<![if !vml]>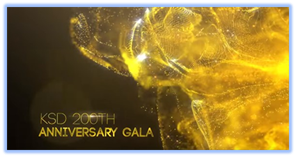 <![endif]>
__________________________________________________________________
Hidden Legacies of Helen Keller Coming to Louisville
<![if !vml]>

<![endif]>The  American Printing House for the Blind (APS) and the Filson Historical Society, both in Louisville, are sponsoring a two-day symposium on September 17-18 at APS that explores, from dynamic and diverse perspectives across the spectrum of disability history scholarship and experiences, the hidden historical legacy and context of this great American.
Everyone thinks they know Helen Keller's story. But Keller – an author, activist, fundraiser, advocate, sister, daughter, ambassador, friend, celebrity, and champion of women, people with disabilities, and those living in poverty around the globe – defies easy description. The talks will be accompanied by highlights from the rich archives of the AFB, Keller's employer for forty years. The AFB collections are now located in the Museum of the APH. On Sunday, September 18, there is an additional opportunity, a behind-the-scenes tour of the AFB Helen Keller Archive at the Printing House.
Standard admission is $75 person and $25 for students. Admission for APH staff and Filson Historical Society members is free. To register for the symposium, click here.
___________________________________________________________________
Accessibility to Emergency Management
In light of the tornadoes and other severe weather related emergencies we have been experiencing, KCDHH has established a study group to establish a network of resources and partnerships in how to provide access to emergency information.
Please watch for future stories and updates on this study group. Anyone who is interested in participating as a member of this study group, please contact KCDHH at 502-573-2604 (V) or 502-416-0607 (VP).
__________________________________________________________________
Governor Stops State's Gas Tax Hike to Provide Relief
<![if !vml]>

<![endif]>On June 2, Gov. Andy Beshear's administration filed an emergency regulation to freeze the state gas tax and to prevent a 2-cent increase per gallon that would have taken effect July 1. The state gas tax is set by statute, both in its rate and how it is calculated. The current rate of 26 cents was set to increase under a trigger, resulting in a price hike on both regular and diesel fuel. The Governor has looked for ways to relieve the financial burden on Kentuckians and asked the Department of Revenue to file this emergency regulation. Read the full press release here.
__________________________________________________________________ 
Second Lexington Driver Licensing Regional Office
Offering REAL ID Driver's Licenses—31 Statewide Offices
<![if !vml]>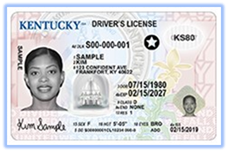 <![endif]>The Kentucky Transportation Cabinet (KYTC) has opened a NEW Driver Licensing Regional Office in Lexington.  The new office is located at Spindletop, 2624 Research Park, Lexington, KY 40511.It will be open Monday-Friday, 8 a.m. to 4 p.m. ET. Kentuckians can visit the new office for a full array of driver licensing services, regardless of their county of residence. Services include issuance, renewal or updating of driver licenses, learner permits, commercial driver licenses (CDL) and identification cards. Credentials are available in either standard-issue form or as a REAL ID. Customers also have the option of a four-year or eight-year credential. To schedule an appointment at any of the 31 regional offices, visit here.
_________________________________________________________________
Get Your FREE At-Home COVID-19 Tests
Every home in the U.S. is now eligible to order a third round of free at-home tests. Click here to order yours today. With Covid-19 spiking, KCDHH is encouraging everyone to take precautions and consider wearing masks again.
Need help placing an order for your at-⁠home tests? Call 1-800-232-0233 (TTY 1-888-720-7489).
____________________________________________________________________
<![if !vml]>

<![endif]>
Summer Camps for DHH Children and Teens
Gallaudet University has released information about upcoming summer camps, family learning vacations, and remedial clinics for deaf and hard of hearing children and teens held throughout the United States. Some programs are designed for the entire family. Most camps require small application fees. Camp information is received from various organizations across the United States and can be viewed by clicking here.
____________________________________________________________________
KY Hands & Voices Family Retreat
<![if !vml]>

<![endif]>
KCDHH Needs You…
<![if !vml]>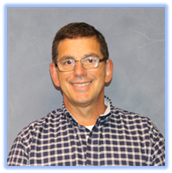 <![endif]><![if !vml]> <![endif]>
July's (2022) KCDHH Spotlight Q&A is with Jim Rivard, who is the Network Analyst II at KCDHH. Rivard's hometown is East Northport, New York. He graduated from Model Secondary School for the Deaf in Washington, DC. He earned his Bachelor of Science degree from Wichita State University and also attended Eastern Kentucky University and Gallaudet College. Rivard is married to Shirley and they are the parents of Jimmy and Brianne. They live in Richmond. Read more here.
____________________________________________________________________
<![if !vml]>

<![endif]>
<![if !vml]>

<![endif]>
PLEASE VISIT KCDHH'S
<![if !vml]>

<![endif]>
COVID-19 Vaccine Resources
If you have tested positive for COVID-19, the chart below lists some guidelines:
<![if !vml]>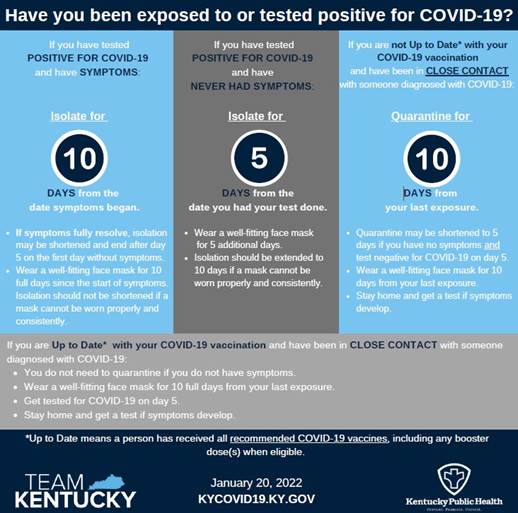 <![endif]>
International:
Centers for Disease Control and Prevention (CDC)
National:
Federal Emergency Management Agency (FEMA)
What You Should Know About COVID-19 and the ADA, the Rehabilitation Act, and Other EEO Laws
Kentucky:
The official Team Kentucky source for Vaccine
Kentucky Registry of Vaccine Location
KCDHH COVID-19/Vaccine Important Links for Deaf and Hard of Hearing
Apps:
For those who have deaf family members who use sign language, consider downloading Sorenson Wavello and/or the ZVRS Sivo   app on your smartphone. This app makes it possible for you to see your loved ones on your screen next to your interpreter.
Other KCDHH Resources:
KCDHH's Telecommunications Access Program (TAP)
Landline or wireless equipment for Kentucky residents who are deaf, hard of hearing, speech impaired, or have both a hearing and vision loss.