Mark Your Calendar for National DHH Observances
World Hearing Day, March 3
<![if !vml]>

<![endif]>On World Hearing Day 2022, the World Health Organization (WHO) will focus on the importance of safe listening as a means of maintaining good hearing across the life course. In 2021, WHO launched the world report on hearing that highlighted the increasing number of people living with and at risk of hearing loss. It highlighted noise control as one of the seven key H.E.A.R.I.N.G. interventions and stressed the importance of mitigating exposure to loud sounds. The World Hearing Day 2022 with the theme "To hear for life, listen with care" will focus on the importance and means of hearing loss prevention through safe listening. Visit here for more information.
National Deaf Youth Day, March 6
<![if !vml]>

<![endif]>National Deaf Youth Day was developed to recognize and bring together deaf and hard of hearing youth from schools for the deaf, mainstream programs, and universities.  National Deaf Youth Day serves two purposes: to celebrate the unique identity of deaf and hard of hearing people and their accomplishments, and to promote the idea that deaf and hard of hearing youth can do anything. Click here for more information.
National Deaf History Month to be Celebrated April 1-30
<![if !vml]>

<![endif]>Based on the feedback from the National Association of the Deaf's (NAD) Deaf Culture and History Section (DCHS) and various stakeholders, including organizations that represent marginalized communities within the Deaf Community, the NAD Board has chosen April 1-30 as National Deaf History Month (NDHM). Click on the photo below to view a video about the date change.
____________________________________________________________________
Save September 3, 2022 for DeaFestival!
Click on the photo below to view a video about KCDHH's September 3 DeaFestival at Centre College in Danville, Kentucky.
____________________________________________________________________
Team KY Homeowner Assistance Fund Launched
<![if !vml]>

<![endif]>
In partnership with Kentucky Housing Corporation (KHC), Governor Andy Beshear launched the Team Kentucky Homeowner Assistance Fund, a program that can help homeowners impacted by the pandemic rebound and avoid foreclosure. The program is funded through $85.4 million in federal American Rescue Plan Act funds that the commonwealth received to protect homeowners impacted by COVID-19. Qualifying homeowners can visit TeamKYHAF.ky.gov to apply for up to $35,000 in assistance to help with delinquent mortgage payments, property taxes, homeowner's and/or flood insurance, homeowners association fees, and utility costs. If approved, the funds will be paid as a grant directly to mortgage servicers, utility companies, county property tax administrators, insurance agencies, or homeowners associations. For more information, click here.
____________________________________________________________________
Everybody Counts Open to JCPS Class of '22 Seniors
<![if !vml]>

<![endif]>Everybody Counts is​ a new program that will help every Jefferson County Public Schools graduate who doesn't currently have a plan for after high school graduation to secure one of three pathways: a job at one of four participating companies, post-secondary enrollment, or both. The program will begin in the 2021-2022 school year and will be in place to assist the class of 2022.  The four participating partner companies are Ford Motor Co., GE Appliances, Kroger, and UPS. For more information, click here.
____________________________________________________________________
WKY Disaster Survivor Assistance Contacts
Recognizing that many deaf and hard of hearing consumers, families, and friends may not have internet due to the storm damage, KCDHH is sending out links for the sites that can offer assistance.
American Red Cross: Kentucky Region
Red Cross Phone: 270-442-3574 or 800-RED-CROSS or text REDCROSS to 90999 or visit the website at Red Cross Assistance
FEMA: Fema Assistance
FEMA Phone: 1-800-621-FEMA (3362) or TTY 800-462-7585
The Partnership for Inclusive Disaster Strategies for disaster assistance for people with disabilities: 1-800-626-4959 or email
info@disasterstrategies.org or visit disasterstrategies.org.
_____________________________________________________________________________________________________
Updates to New Kentucky Medicaid Fee Schedule
The Kentucky Academy of Audiology website recently posted updates to the Kentucky Medicaid fee schedule. It includes the addition of covered services when the patient is over the age of 21 years. Prior to the end of 2021, diagnostic services were not explicitly covered by Medicaid or a patient's managed care organization (MCO) when the patient was 21 years or older. Click here to view the fee schedule.
____________________________________________________________________
Regional Driver Licensing Office Opens in Hopkinsville
<![if !vml]>

<![endif]>Governor Andy Beshear announced the opening of a Kentucky Transportation Cabinet (KYTC) Driver Licensing Regional Office in Hopkinsville, at 901A South Main Street, adding to the network of offices to provide modern licensing and credentialing services to Kentuckians. Operating hours will be Monday through Friday, 8 a.m. to 4 p.m. CST. Customers can schedule an appointment online at drive.ky.gov. Walk-ins are welcome on a first-come, first-served basis.
____________________________________________________________________
Face Mask Usage During COVID-19 Effects on DHH
Please help high school student Caroline Hamilton, a senior at Assumption High School, Louisville, with her research project. She has many family members who experience and live with hearing loss and, as a result, is exploring how the deaf and hard of hearing community has been impacted by the pandemic. She asks that you help her by completing an online survey, "Face Mask Usage During COVID-19 Effects on Deaf and Hard of Hearing Individuals." You can take the survey by clicking here.
____________________________________________________________________
Get Free At-⁠Home COVID-⁠19 Tests
Every home in the U.S. is eligible to order four (4) free at-⁠home COVID-⁠19 tests. Orders usually ship in 7-12 days. Order your tests now so you have them when you need them. If you need help placing an order for your at-⁠home tests, call 1-800-232-0233 (V) or 1-888-720-7489 (TTY). For more information, click the photo below.
<![if !vml]>

<![endif]>
____________________________________________________________________
KCDHH Commission Board Vacancies
There will be four vacancies on the Board of the Kentucky Commission on the Deaf and Hard of Hearing (KCDHH).
KCDHH is looking for enthusiastic, creative individuals who are eager to be involved in the next phase of advocacy, education, and change in the government of the Commonwealth.
Note: Applications must be received by February 28, 2022. For more information, please click here.
__________________________________________________________________________________
KCDHH TAP Advisory Board Vacancies
Note: Applications must be received by February 28, 2022
There are two vacancies on the Board of the Kentucky Commission on the Deaf and Hard of Hearing (KCDHH) Telecommunications Access Program (TAP) Advisory Board, which advises the TAP on assistive technology for deaf, hard of hearing, and speech-impaired consumers.
Appointed by the KCDHH Board, the two Speech-impaired Consumer
Representatives' four-year terms will be effective immediately upon notification of appointment by the KCDHH Board. Applicants must be speech-impaired as defined by regulation in 735 KAR 1:010: "A person with a communication disorder such as stuttering, impaired articulation, impaired language, or impaired voice that adversely affects the use of telecommunication access lines."
Persons interested in the Speech-impaired Consumer Representative seat should submit a statement of interest and a current resumé to:
Jessica Endler, TAP Program Coordinator, jessica.endler@ky.gov or view more information here.  You may also view the video by clicking here.
__________________________________________________________________________________
<![if !vml]>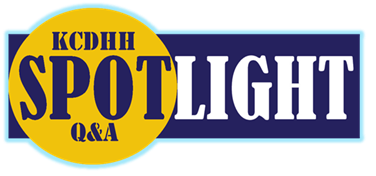 <![endif]><![if !vml]>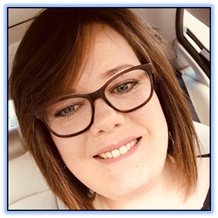 <![endif]>
February's (2022) KCDHH Spotlight Q&A is with Emily Kimbell, who is Information Coordinator for the Deaf and Hard of Hearing at KCDHH. Kimbell's hometown is Beelerton, Hickman County, where she attended Hickman County High School and Kentucky School for the Deaf (KSD). Upon graduation from KSD, she attended Gallaudet University and earned her Bachelors of Science degree in Family and Child Studies. Kimbell currently lives in Frankfort. Read more here.
____________________________________________________________________
"CODA" Movie Earns Oscar Nominations
Troy Kotsur has become the first deaf man and the second deaf actor nominated for an Academy Award. Kotsur has been nominated for best supporting actor for the movie "CODA," where he plays Frank Rossi, a deaf man who is navigating challenges to his Massachusetts fishing business as his hearing daughter, Ruby (Emilia Jones), who acts as the family's interpreter, mulls a move to college. Marlee Matlin, his onscreen wife, became the first Deaf performer to receive an Oscar nomination and the first Deaf actor to win an Academy Award for her leading performance in 1986's "Children of a Lesser God."
CODA became a breakout hit after the 2021 Sundance Film Festival, where Apple acquired the movie for a record-breaking $25 million. The movie has gone on to be a big contender this awards season, including a best picture Oscars nomination. The 94th Oscars will be held on Sunday, March 27, 8 p.m. EDT, at the Dolby® Theatre at Hollywood & Highland Center® in Hollywood and will be televised live on ABC.
____________________________________________________________________
Nominations Accepted for BHSM Recognition Award
<![if !vml]>

<![endif]>Hamilton Relay, the contracted service provider for KCDHH's telecommunications equipment, is seeking your assistance in identifying candidates for the Hamilton Relay 2022 Better Hearing and Speech Month Recognition Award.
They are looking for individuals who are hard of hearing, late deafened or have difficulty speaking and who have been a positive influence in Kentucky, demonstrating commitment to volunteerism, leadership, advocacy and enhancing the lives of those around them. Award recipients are honored during the month of May and will be featured on the Hamilton Relay website and under the Awards tab of the Hamilton Relay Facebook page.
To nominate someone in Kentucky, complete and submit the online form below by April 8 to Peggy Ward, Kentucky Outreach Coordinator,
Peggy.Ward@hamiltonrelay.com, 338 Hickory Place Nashville, TN 37214, or fax it to 615-739-7990.
__________________________________________________________________________________
Gallaudet University Scholarship Available
<![if !vml]>

<![endif]>The Deaf and Hard of Hearing Infants, Toddlers and their Families: Collaboration and Leadership Interdisciplinary Certificate Program at Gallaudet University has a scholarship opportunity available for the 2022-2023 school year. The deadline is March 1, 2022. For more information, contact Suzanne Mattox, Director, Regional Early Acquisition of Language at Alabama Institute for Deaf and Blind, mattox.suzanne@aidb.org or 256-474-0614 (VP/Voice).
<![if !vml]>

<![endif]>
<![if !vml]>

<![endif]>
ALDAcon 2022 Registration Is Officially Open!
ALDAcon registration has officially opened for the October 19-23 convention in San Diego. That rate is $50 less than the Early Bird Special and a full $80 less than the full rate! Sign up now for some great savings to reserve your space. Remember you must be a member to take advantage of the lower rates and our EZ Pay Plan. Sign up or renew your membership now to take advantage of this amazing discount! Do you know someone who would enjoy ALDAcon? You can gift them a membership!
ALDAcon 2022 Call for Papers for October Conference
The Association of Late-Deafened Adults (ALDA, Inc.) is now accepting workshop proposals for its 33rd Annual International Convention in San Diego at the Four Points Sheraton. Workshops at ALDAcon cover a wide array of topics and submissions are open to everyone.  In the spirit of this year's theme, CELEBRATING DIVERSITY!,  ALDA welcomes presenters with hearing loss who also identify as BIPOC, LGBTQ, women and minorities. For more information, please visit the ALDAcon Call for Papers page. or the ALDA website by clicking on the photo below.
<![if !vml]>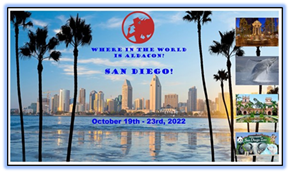 <![endif]>
Deaf Women United Opens Registration for 2023
Deaf Women United has opened registration for the 2023 conference that will be held in Chicago, July 26 to July 30. The early-bird rate is available through February 28, 2023. For more information, click on the logo below.
<![if !vml]>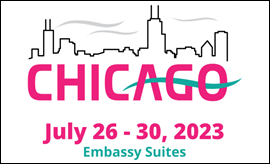 <![endif]>
<![if !vml]>
<![endif]>
Vox Media Enhances Podcast Experience for DHH
After its "Who We Are" podcast, sponsored by Ben and Jerry's, was included in Apple's list of Top 10 history podcasts, Vox Creative's newest podcast series is also making history by creating a new immersive transcript for each of the six episodes of the "More Than This" podcast hosted by Danielle Prescod, author and founder of 2BG. The inspiration for the immersive transcript program was Mandy Harvey, a musician, the first guest of the "More Than This" podcast, and who lost her hearing during her college years. This pioneering transcript format is more visual. It shares more of the emotions and feelings of a podcast to create an experience more inclusive for the deaf and hard of hearing audience. To read more, click here.
RIT/NTID Offers Boot Camp-Style IT Training, Certification
The DeafTEC Resource Center at Rochester Institute of Technology's National Technical Institute for the Deaf is partnering with information technology industry certification leader CompTIA to provide a full-time, 10-week hands-on training course at no cost for deaf and hard-of-hearing adult learners. Eligibility requirements and registration information are on the boot camp website. The application deadline is February 28, 2022.
PLEASE VISIT KCDHH'S
<![if !vml]>

<![endif]>
IF YOU HAVE AN EVENT YOU'D LIKE TO LIST
ON THE CALENDAR, PLEASE EMAIL US AT:
COVID-19 Vaccine Resources
International:
Centers for Disease Control and Prevention (CDC)
National:
Federal Emergency Management Agency (FEMA)
What You Should Know About COVID-19 and the ADA, the Rehabilitation Act, and Other EEO Laws
Kentucky:
The official Team Kentucky source for Vaccine
Kentucky Registry of Vaccine Location
KCDHH COVID-19/Vaccine Important Links for Deaf and Hard of Hearing
Apps:
For those who have deaf family members who use sign language, consider downloading Sorenson Wavello and/or the ZVRS Sivo   app on your smartphone. This app makes it possible for you to see your loved ones on your screen next to your interpreter.
Other KCDHH Resources:
KCDHH's Telecommunications Access Program (TAP)
Landline or wireless equipment for Kentucky residents who are deaf, hard of hearing, speech impaired, or have both a hearing and vision loss.