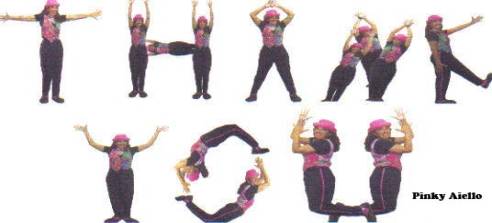 <![if !supportEmptyParas]> <![endif]>
<![if !supportEmptyParas]> <![endif]>
<![if !supportEmptyParas]> <![endif]>
<![if !supportEmptyParas]> <![endif]>
<![if !supportEmptyParas]> <![endif]>
<![if !supportEmptyParas]> <![endif]>
<![if !supportEmptyParas]> <![endif]>
DeaFestival-Kentucky 2006 was a success because of the partnerships forged with sponsors, volunteers, Metro Louisville government and other state agencies.
Thank YOU!
The volunteers were exceptional this year and the whole festival could not have been pulled off without them, especially a few that worked tirelessly all day long with no complaints......you know who you are!  In order to pull this type of event off it takes months of work by KCDHH staff, plus organization and work from the following groups of people:
85 + volunteers (of all ages from various backgrounds and walks of life).
The Kentucky Center who again hosted the event in their beautifulfacility.
The Education and Labor Cabinet and Virginia G. Fox, Cabinet Secretary, who understands and supports the value of educating the public.
The Governor's Office, Honorable Ernie Fletcher, who attended DeaFestival for the first time and signed his remarks to the audience during Opening Ceremonies.
Other dignitaries, such as Senator Dan Kelly who brought his family and also signed his remarks, Tommy Clark from Metro Louisville Mayor's Office, Sally Hamilton from the Education Cabinet and sponsors representatives who spoke at Opening Ceremonies.
Thousands of individuals who were able to understand how technology and videoconferencing can change their lives by viewing demonstrations held at DeaFestival.
Financial support from Sponsors such as Hamilton Relay, T-Mobile and BellSouth allows us to keep the festival FREE to all who attend.
Sponsors support also allows us to hire professional deaf and hard of hearing performers (39) and host Visual Artists (19).
Exhibitors (18) reached out to share information and services that impacted peoples lives, vendors (13) sold manufactured goods and craft artists (3) showcased and sold their handcrafted wares.
Without EVERYONE that supports, attends and works at DeaFestival, it would not happen in Kentucky...so THANK YOU!
Weather you attended the festival for the first time or the seventh time, without YOU there would be no reason to have DeaFestival.
So, come back in 2008 (August 30th is the date) and bring your friends and family. We will have more visual artists, more exhibitors, vendors and craft artists and a variety of performers......so sign up to volunteer and don't miss the FUN in 2008!