Navigating 2021: "We Will Get Through This Together!"
<![endif]--><![if !vml]>

<![endif]>By Virginia L. Moore, Executive Director
This being the last newsletter of the year, it is time for KCDHH to boast about all the good things that have happened and all the good things that we have done in 2021. It has been a hard year for all of us and, yes, there were good things, but we can't get to the good things without acknowledging how hard it's been for everyone here in Kentucky.
We have been through another year of Covid, with new strands and new variants appearing. We have watched as many of our friends and loved ones have suffered from Covid, and some have lost their lives – much to our sadness. During 2021, we have endured ice storms and floods from those ice storms, and just when we thought it was done….the tornadoes came in December! Many Kentuckians lost their homes and treasured memories. Some lost family or friends and some lost their children, which brings us all to our knees. The images of destruction are heart wrenching, with so many displaced people, so much loss, so much gone forever.
Through all of this, I have been emotional. On the third night after the tornadoes, I was feeling particularly vulnerable as I watched national news and heard the stories of the resilience of Kentuckians, of how local folks poured out to help neighbors in their time of need. I watched as the news showed neighbors placing American flags on properties to show their strength in a time of weakness, of how flags blown off during the storms were restored to homes to show their American pride and "never give up attitude." I watched as strangers showed up to volunteer in Western Kentucky to help with clean up and how those who have lost everything invited them into what was left of their homes. I was particularly moved by one story of a man standing next to what was left of his home, little more than a pile of rubble, cooking shrimp on a barbeque grill and saying he was okay and glad to be alive and he would rebuild. Many of these stories have been seen on TV and their mission to "stay strong and rebuild again" is inspiring for us all.
I'm also struck by our Governor's actions as he immediately declared a state of emergency working with the White House to get an emergency declaration from FEMA in record time. FEMA was on the ground within 24 hours, helping local people put their lives back in order. The Governor's ability to show compassion and true emotion during his press conferences has been inspiring with everyone feeling his empathy and understanding. As he says, "we will get through this; we will get through this together!"  And we WILL if we all stick together and think of others before ourselves!  
When this disaster occurred, KCDHH immediately began working with Red Cross and FEMA to ensure they understood the needs of the deaf and hard of hearing community. We have been assured that every shelter within Kentucky has a laptop with Video-Relay Services (VRS) and Video-Remote Interpreting (VRI) capabilities. Every FEMA staff on site has an iPad with the same capabilities, so deaf and hard of hearing victims can apply for assistance immediately on site.  As the Governor has said, cleanup will take months and recovery and rebuilding will take years. The state and federal government stands ready to back consumers throughout the recovery, no matter how long it takes. If you are in need of assistance, please don't hesitate to contact KCDHH and we will use our resources to help you get through this tragedy. 
I would be remise if I did not take time to thank the KCDHH staff.  Their ability to think outside of the box is amazing. During these trying times, they have provided the best of themselves for all of Kentuckians. 
As we move into 2022, let us all remember how each of us could be in the same situation as Western Kentucky and let us reach out to others to help when we can. Let us all be kinder, gentler people next year and help bring America back to a place of respect and understanding
Whatever you celebrate at the end of the year, may it be blessed, happy, healthy, and a place of renewal for us all. Together we can do anything! 
Happy Holidays to all.  May 2022 bring blessings to each of us!
_________________________________________________________________________________
Team Western Kentucky Fund Relief Accepting Donations
<![if !vml]>

<![endif]>Our thoughts and prayers go out to everyone impacted by the devastating storms across western Kentucky this past weekend. To find out how to help families and communities rebuild, visit TeamWKYReliefFund.ky.gov.
______________________________________________________________________________________________________
First Lady Launches Western Kentucky Toy Drive
<![if !vml]>

<![endif]>First Lady Britainy Beshear also launched the Western Kentucky Christmas Toy Drive, a toy drive where Kentuckians across the state can come together to make this Christmas special for as many kids and teens as possible. Until Saturday, December 18, Kentuckians can drop off new, unwrapped toys, games, books or technology in orginal packagin to 20 locations across the state. For more information, visit FirstLady,ky.gov/ToyDrive.
_______________________________________________________________________________________________________
WKY Disaster Survivor Assistance Contacts
This weekend, our Commonwealth was hit by a devastating tornado that caused intense damage and horrendous loss of life. Recognizing that many of our consumers, families, and friends may not have Internet due to the damage done, we are sending out links for the sites that can offer assistance.
American Red Cross: Kentucky Region
Red Cross Phone: 270-442-3574 or 800-RED-CROSS or text REDCROSS to 90999
FEMA: Fema Assistance
FEMA Phone: 1-800-621-FEMA (3362) or TTY 800-462-7585
The Partnership for Inclusive Disaster Strategies for disaster assistance for people with disabilities: 1-800-626-4959 or email
info@disasterstrategies.org or visit disasterstrategies.org.
_______________________________________________________________________________________________________
_______________________________________________________________________________________________________
Deaf-Blind Web Pages Added to KCDHH Website
KCDHH launched its new Deaf-Blind web pages on December 1. The new Deaf-Blind tab on the KCDHH website, kcdhh.ky.gov, provides access to a wealth of information and resources for Deaf-Blind consumers, family members, educators, and service providers. Be sure to view our Coffee Chat videos under the "Awareness and Advocacy" section of the Deaf-Blind pages. These videos feature Deaf-Blind Kentuckians, as well as representatives from the Helen Keller National Center, the Kentucky Deaf-Blind Project, and the Kentucky Department of Education. See more about the web pages by clicking on the photo below.
<![if !vml]>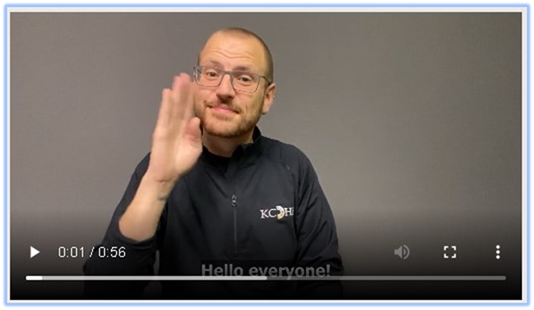 <![endif]>
KCDHH Commissioner Featured in Book
KCDHH Board Commissioner Gerry Gordon-Brown is featured in a newly, released book, "A Celebration of Family: Stories of Parents with Disabilities," by Kentucky's own David Matheis. The book contains the stories of thirty families where one or both parents have disabilities: physical, mental, sensory, and/or intellectual. Gerry Gordon-Brown and her family are chapter 29, "Gerry The Matriarch." You can purchase the book at Amazon or on the Center for Accessible Living website. Pictured below, left, is Gordon-Brown posing with her book, and right, is a photo of Chapter 29.
<![if !vml]>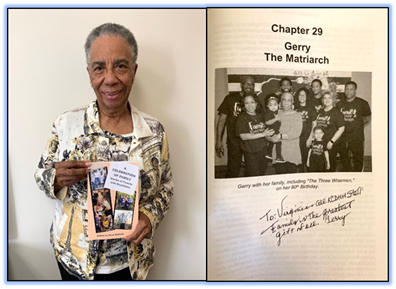 <![endif]>
__________________________________________________________________________________
KCDHH Announces Holiday Closures
The KCDHH staff wanted to let you know in advance that our office will be closed in observance of the holiday season on Thursday and Friday, December 23-24, and Thursday and Friday, December 30-31. During this break, we won't be available but we will be checking our messages. You may also visit our website at kcdhh.ky.gov for information.
Wishing all of you health, happiness, and peace
during the holiday season and through the coming year.
<![if !vml]>

<![endif]>
__________________________________________________________________________________
Vaccination Boosters Available for All KY Adults
<![if !vml]>

<![endif]>Governor Andy Beshear signed an executive order on November 17 that qualifies every person 18 years old or older and living or working in the Commonwealth to get a COVID-19 vaccination booster six months after their second dose of the Moderna or Pfizer COVID-19 vaccines, or two months after a single-dose Johnson & Johnson COVID-19 vaccine. To find COVID-19 vaccines near you, go to vaccines.gov. You can also watch a video about this by clicking on the graphic below.
<![if !vml]>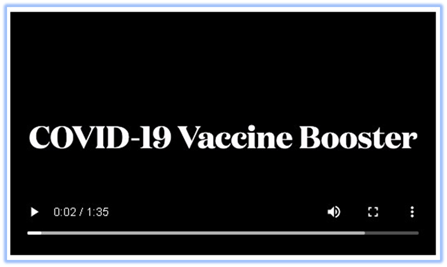 <![endif]>
KCDHH Commission Board Vacancies
There will be four vacancies on the Board of the Kentucky Commission on the Deaf and Hard of Hearing (KCDHH).
KCDHH is looking for enthusiastic, creative individuals who are eager to be involved in the next phase of advocacy, education, and change in the government of the Commonwealth.
Note: Applications must be received by February 28, 2022. For more information, please click here.
__________________________________________________________________________________
KCDHH TAP Advisory Board Vacancies
Note: Applications must be received by February 28, 2022
There are two vacancies on the Board of the Kentucky Commission on the Deaf and Hard of Hearing (KCDHH) Telecommunications Access Program (TAP) Advisory Board, which advises the TAP on assistive technology for deaf, hard of hearing, and speech-impaired consumers.
Appointed by the KCDHH Board, the two Speech-impaired Consumer
Representatives' four-year terms will be effective immediately upon notification of appointment by the KCDHH Board. Applicants must be speech-impaired as defined by regulation in 735 KAR 1:010: "A person with a communication disorder such as stuttering, impaired articulation, impaired language, or impaired voice that adversely affects the use of telecommunication access lines."
Persons interested in the Speech-impaired Consumer Representative seat should submit a statement of interest and a current resumé to:
Jessica Endler, TAP Program Coordinator, jessica.endler@ky.gov or view more information here.  You may also view the video by clicking on the photo below.
<![if !vml]>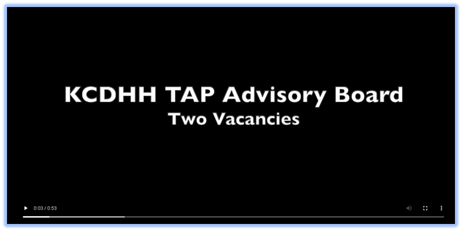 <![endif]>
__________________________________________________________________________________
Moore Participates in 2021 LEAD Panel Discussion
KCDHH Executive Director, Virginia Moore, participated in a panel discussion during the 2021 Governor's Conference on Leadership, Equality, Accessibility, and Diversity (LEAD) on November 18. The panel discussion addressed physical, technological, and attitudinal barriers in creating a disability-inclusive workplace. Other panelists included Anne Hirsh, Associate Director, Job Accommodation Network (JAN); Nicole Larson, Instructional Designer, Learning Solutions Division-TEKsystems, Inc.; and Trina Koontz, Benefits Branch Manager, Kentucky Employee Assistance Program (KEAP), Kentucky Personnel Cabinet. Pictured below, Moore, on right, addresses actionable, supportive steps employers can take to increase compliance, employ accommodations, and foster a more inclusive workplace.
<![if !vml]>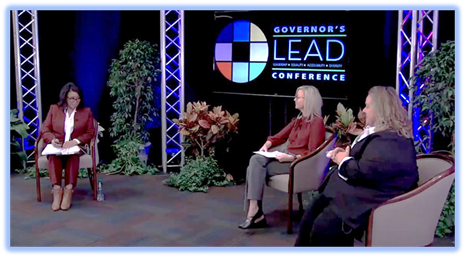 <![endif]>
__________________________________________________________________________________
Hamilton Relay Offers Scholarship for 2021-22
<![if !vml]>

<![endif]>Hamilton Relay, Telecommunications Relay and Captioned Telephone Service provider for the state of Kentucky, is offering a $500 scholarship to a graduating high school senior who is deaf, hard of hearing, deaf-blind, or has difficulty speaking. The applicant must complete a questionnaire and include a response to an essay question and letter of recommendation. Deadline to apply is January 30, 2022. Click here to apply.
__________________________________________________________________________________
Gallaudet University Scholarship Available
<![if !vml]>

<![endif]>The Deaf and Hard of Hearing Infants, Toddlers and their Families: Collaboration and Leadership Interdisciplinary Certificate Program at Gallaudet University has a scholarship opportunity available for the 2022-2023 school year. The deadline is March 1, 2022. For more information, contact Suzanne Mattox, Director, Regional Early Acquisition of Language at Alabama Institute for Deaf and Blind, mattox.suzanne@aidb.org or 256-474-0614 (VP/Voice).
<![if !vml]>

<![endif]>
KCDHH Needs You…
The Kentucky Commission on the Deaf and Hard of Hearing, a state agency within the Education and Workforce Development Cabinet, is seeking applicants for Executive Administrative Secretary. The position is located in Frankfort, Kentucky. This is a wonderful opportunity for someone who wants to be immersed in Deaf culture, hone their signing skills, educate and advocate for the deaf and hard of hearing community, and work with a dedicated team of individuals. Click on the photo below to watch the video. You can also click a link to the job opening announcement here and a link to apply for this position here.
<![if !vml]>

<![endif]>
Deaf Women United Opens Registration for 2023
Deaf Women United has opened registration for the 2023 conference that will be held in Chicago, July 26 to July 30. The early-bird rate is available through February 28, 2023. For more information, click on the logo below.
<![if !vml]>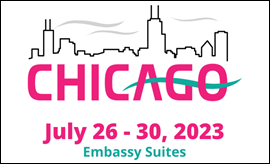 <![endif]>
<![if !vml]>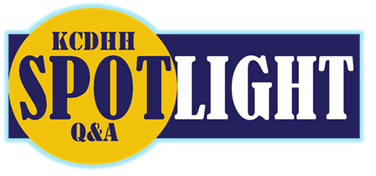 <![endif]><![if !vml]>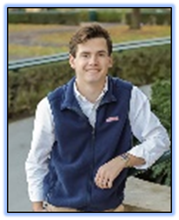 <![endif]>
December's KCDHH Spotlight Q&A is with Alexander B. Ansley, who is an Alexander Graham Bell representative on KCDHH's Commission Board. Alexander's hometown is Lexington where he attended Henry Clay High School. He is currently pursuing his bachelor's degree in Business Administration at Western Kentucky University, Bowling Green. Read more here.
<![if !vml]>

<![endif]>
Gallaudet University and AppTek Launch GoVoBo
The GoVoBo application aims to provide optimized access to online digital audio/video media for deaf and hard of hearing people and for society-at-large with a simple solution to view live closed captions and translations irrespective of the conferencing platform. It also delivers more control of the user interface (UI), allowing users to enhance the readability of real-time conversation transcripts and enjoy a more meaningful flow of spoken content. Read more here.
PLEASE VISIT KCDHH'S
<![if !vml]>

<![endif]>
IF YOU HAVE AN EVENT YOU'D LIKE TO LIST
ON THE CALENDAR, PLEASE EMAIL US AT:
COVID-19 Vaccine Resources
International:
Centers for Disease Control and Prevention (CDC)
National:
Federal Emergency Management Agency (FEMA)
What You Should Know About COVID-19 and the ADA, the Rehabilitation Act, and Other EEO Laws
Kentucky:
The official Team Kentucky source for Vaccine
Kentucky Registry of Vaccine Location
KCDHH COVID-19/Vaccine Important Links for Deaf and Hard of Hearing
Apps:
For those who have deaf family members who use sign language, consider downloading Sorenson Wavello and/or the ZVRS Sivo   app on your smartphone. This app makes it possible for you to see your loved ones on your screen next to your interpreter.
Other KCDHH Resources:
KCDHH's Telecommunications Access Program (TAP)
Landline or wireless equipment for Kentucky residents who are deaf, hard of hearing, speech impaired, or have both a hearing and vision loss.