iOS Apps for the Deaf and Hard of Hearing
KCDHH does not vouch for, recommend, or guarantee any particular iOS apps. This list is merely for informational purposes only. If you know of any apps missing from this list which you feel are useful to deaf and hard of hearing people, please let us know
Other resources shared with us:
Apps Category Menu
Video Apps

ntouch®
By Sorenson Communications, Inc.
The ntouch® app turns your iPhone® or iPad® into a portable videophone, providing you with the power of SVRS® on the go. Our ntouch app works on any Apple iPad, iPhone or iPod touch with a front-facing camera.
Cost: Free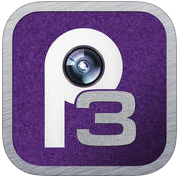 P3 Mobile
By Purple Communications, Inc.
P3 Mobile is the on-the-go VRS (Video Relay Service) app that makes it easy for deaf and hard-of-hearing.
Cost: Free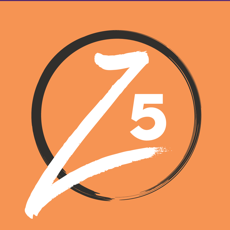 Z5 Mobile
By CSDVRS, LLC
Z5 Mobile has allowed deaf and hard of hearing people to experience communication freedom on their iPad or iPhone like never before. And now, it's even better! Make and receive ZVRS, VP, VCO Plus and HolaVRS calls using a WiFi or cellular connection.
Cost: Free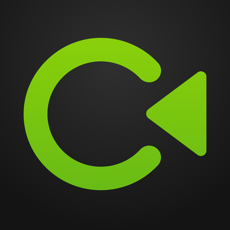 Convo VRS
By Convo
Video chat naturally in the kitchen, out in the backyard, or when doing your food shopping. It's video chat wherever you're comfortable!
Cost: Free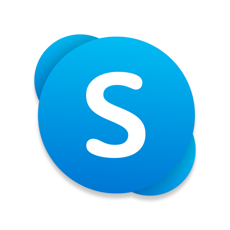 Skype for iPhone
By Skype Communications S.a.r.l
Introducing the brand new Skype for iPhone – simpler than ever with an even more powerful search. Stay in touch with free video calls, voice calls and messaging on Skype.
Cost: Free
Note: iPhone only.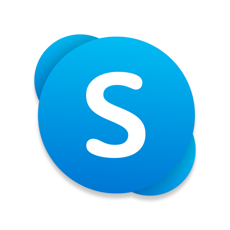 Skype for iPad
By Skype Communications S.a.r.l
Introducing the brand new Skype for iPhone – simpler than ever with an even more powerful search. Stay in touch with free video calls, voice calls and messaging on Skype.
Cost: Free
Note: iPad only.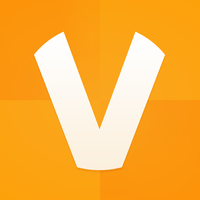 ooVoo
By ooVoo LLC
With ooVoo you can make free, high-quality video calls, voice calls, and send text messages to easily connect with your friends and family. Make clear and crisp video calls with up to 12 people at a time, on any device.
Cost: Free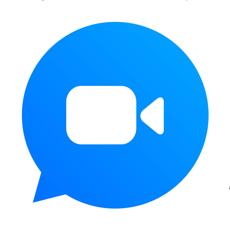 Glide - Live Video Messenger
By Glide
Glide is the live video messaging app for people who want more personality and expression when communicating with those who know them best. If you're feeling that text can't say enough, you're ready for Glide. Get a little closer.
Cost: Free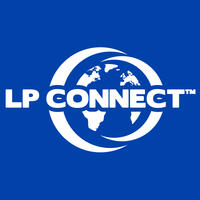 LPConnect
By Language People
LP Connect provides Interpretation services to deaf and hard of hearing over a secure high quality real time video link.
Cost: Free
Captioned Telephone Apps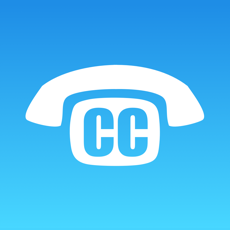 ClearCaptions Mobil‪e
By ClearCaptions, LLC
From the provider of innovative in-home phone captioning comes this mobile version for individuals with hearing loss. Wherever you go, you can enjoy captioned mobile calls so you'll never miss a word. This service is available at NO-COST to individuals whose hearing loss inhibits their phone use — no contracts, no fees, no hidden charges. ClearCaptions Mobile gives you the most accurate, near real-time captioning of what your caller says.
Cost: Free
Hamilton Captel
By Hamilton CapTel
The Hamilton CapTel® App is designed exclusively for individuals who have difficulty hearing over the telephone. With this app, you may listen to your phone conversations while reading word-for-word captions of what's said to you - similar to captions on TV.
Cost: Free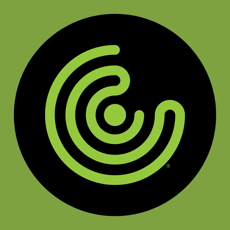 CaptionCall
By CaptionCall, LLC
CaptionCall® is a revolutionary service for anyone who has trouble hearing on the phone due to hearing loss. With CaptionCall Mobile, you can receive and make captioned telephone calls to and from your iPhone and/or iPad—so you can understand every word of every call. For more information visit www.captioncall.com or call 1-877-557-2227.
Cost: Free
Innocaption
By Mezmo Corporation
InnoCaption provides real-time captioning of phone conversations for individuals who are deaf or hard of hearing. Our service is free for eligible users in the United States because we are funded by the FCC's Telecommunications Relay Services Fund. InnoCaption empowers you to call anyone, day or night, with fast and accurate real-time captioning. If your hearing loss makes understanding your cell phone calls difficult, our app is the solution for you!
Cost: Free
CaptionMate
By Clarity Products
CaptionMate is a free service for individuals with hearing loss. It allows you to read both sides of the phone conversation instantaneously. CaptionMate works on smartphones, tablets, and all other phones, even your landline. Registration is free and creates no obligation.
Cost: Free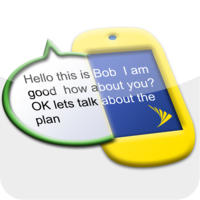 Wireless CapTel by Sprint
By Raketu Communications Inc
Wireless CapTel(R) by Sprint(R) is a free app available for individuals with hearing loss and understandable speech to place calls CapTel services on iOS. Using state of the art voice recognition technology, CapTel delivers captions of everything your caller says, while you listen (with your residual hearing) and speak directly to your caller.
Cost: Free
IP Relay Apps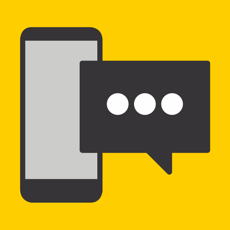 Sprint IP
By Sprint
Sprint® Mobile IP Relay for iOS devices is a free app available for people who are Deaf, Hard of Hearing, or have a speech disability to place relay calls and communicate using text on iOS 6 or higher devices, including iPad devices. This app is available on wireless networks that support iTunes. Connect with a qualified relay operator via Sprint Mobile IP. Features include: integrated contact list, call history, and access to live customer service.
Cost: Free
Hearing Aid Apps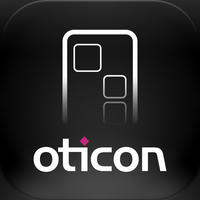 Oticon ConnectLine
By Oticon A/S
The App works with the intermediate device Streamer Pro 1.2 App (or later).
The app combines remote control features for Oticon Hearing Instruments with an intuitive visual interface to the ConnectLine system, which connects users wirelessly to Mobile Phones, Remote microphones, TV sound transmitters etc.
Cost: Free
Note: Only works with certain Oticon hearing aid models.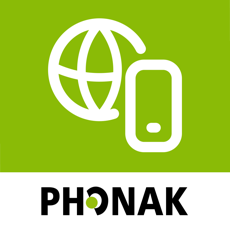 myPhona‪k
By Sonova AG
The myPhonak app offers you a remote control functionality which allows you to adjust not only the volume and program but other advanced hearing aid settings such as noise reduction and microphone directionality. You can also have access to the Enhanced Speech Focus* slider, which allows you to change the strength of the new noise canceller.
Cost: Free
Note: Only works with certain Phonak hearing aid models.
Note: iPhone and iPod Touch only.
ReSound Smart
By ReSound
The ReSound Smart™ app v. 3.2.1 is compatible with the following hearing aids:
Full ReSound LiNX2™ family, ReSound LiNX™ 9/7, ReSound LiNX TS™ 9/7, ReSound Enzo™ 9/7, ReSound UP Smart™ 9/7.
The ReSound Smart™ app enables you to control and personalize your hearing experience – intuitive and discretely.
It is the first hearing aid app with a direct connection between your ReSound MFi hearing aids and your iPhone®, iPad® or iPod touch®.
Cost: Free
Note: Only works with certain ReSound hearing aid models.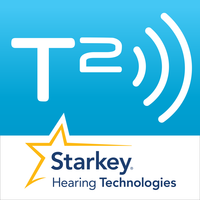 Starkey T² Remote
By Starkey Laboratories
The T2 Remote application takes advantage of a new breakthrough technology from Starkey that allows users to control their hearing aids with a simple touch on their iPhone or iPod touch. This avoids the need for any additional hardware. T2 in the hearing aids will discreetly and instantly classify the tone signal from the iPhone or iPod touch and automatically adjust itself to the desired setting.
Cost: Free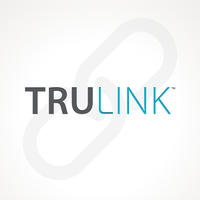 TruLink Hearing Control
By Starkey Laboratories
With TruLink and the Made for iPhone hearing aid, people with hearing loss can go anywhere and do everything more conveniently than ever before. That's because TruLink seamlessly connects your hearing aids to your iPhone®, iPad® or iPod touch® — so you can easily stream phone calls, music, FaceTime®, videos and more directly to your ears with pristine sound quality.
TruLink works with Made for iPhone hearing aids from Starkey, Audibel, NuEar, MicroTech and AGX Hearing. These hearing aids must be purchased from a hearing care professional. Please go to trulinkhearing.com to locate a professional near you.
Cost: Free
Note: Only works with certain hearing aid models.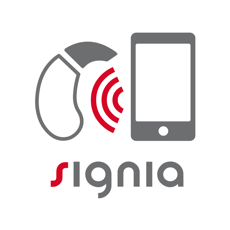 Signia touchControl
By Sivantos Pte. Ltd.
Turn your mobile device into a remote control for your Signia/Siemens hearing aids! The app enhances discretion by hiding the remote control within your mobile device without the need for additional hardware. Full control of your hearing aids looks as subtle as checking for a text message.
The app will only provide all the functions if configured by your hearing health specialist. The app is only compatible with the latest generation of Signia/Siemens 7px, 5px, 3px, 7bx, 5bx, 3bx, Orion 2, Sirion 2, Teneo and Teneo+, Intuis 3 hearing aids.
Cost: Free
Note: Only works with certain Siemens hearing aid models.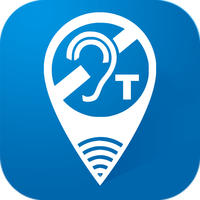 LoopFinder
By Otojoy
A hearing aid / assistive listening tool that includes a comprehensive map-based directory of all U.S. venues (i.e. Places of Worship, Performing Arts Theaters, Movie Theaters, Public Meeting Rooms, Municipal Facilities, etc.) that are hearing loop enabled to assist people with hearing loss. LoopFinder is location-aware which allows suggestions of nearby venues with hearing loops. LoopFinder allows users to suggest other non-looped venues to consider a hearing loop installation. LoopFinder also helps users find nearby hearing professionals that can activate their hearing aid telecoils to take advantage of a venue's hearing loop.
Cost: Free
Text-to-Speech, Captioning and Subtitling Apps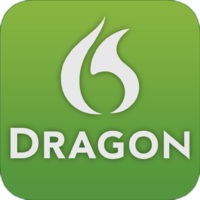 Dragon Dictation
By Nuance Communications
Dragon Dictation is an easy-to-use voice recognition application powered by Dragon® NaturallySpeaking® that allows you to easily speak and instantly see your text or email messages. In fact, it's up to five (5) times faster than typing on the keyboard.
Cost: Free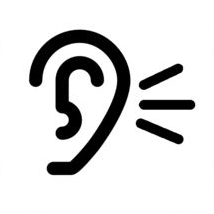 App MyEar
By Brandon Isobe
Are you deaf and tired of lipreading? Even the best lipreaders follow ~22% of their conversations - imagine what you're missing out on. MyEar App was developed by Gerald Isobe, deaf hall-of-fame golfer and his son, Brandon. Gerald grew up lipreading but became frustrated with understanding only 30% of what was being said and tired of asking people around him "what are you talking about?" This app was created from those frustrations and it's an app he and others are using to communicate with their hearing colleagues, friends, and family.
Cost: $9.99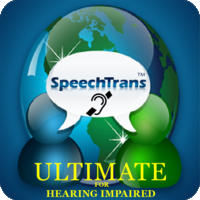 SpeechTrans Ultimate For Hearing Impaired Powered By Nuance
By SpeechTrans TM
SpeechTrans for Hearing Impaired works similarly to how closed captioning work on television. The user would press record, and someone would begin talking to them, the device will automatically detect what it just said and display it on the screen. The user can then type back a response and SpeechTrans will read it aloud in a male or female voice!
Cost: $29.99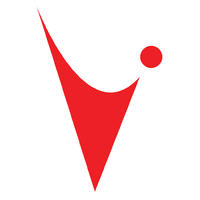 iCVNet
By Stenograph L.L.C.
Stenograph's iCVNet iPad app provides attorneys and judges instant viewing of realtime deposition and trial transcripts on an iPad. Court reporters using Case CATalyst software can send the realtime text via a wireless network. Attorneys and legal professionals can connect to the reporter's secure WiFi network to receive, view, mark, search and email the transcript. Once connected, the entire transcript is displayed, even if connecting after testimony has started.
This app can also be used by CART providers so that one could see real-time captioning on their iPad.
Cost: Free
Note: iPad or Macs only.
DCMP
By Described and Captioned Media Program
Instantly watch streamed educational videos from the Described and Captioned Media Program's vast library of accessible content!
The DCMP has over 4,000 streaming educational videos featuring captions and/or descriptions for students who are deaf, hard of hearing, blind, visually impaired, or Deaf-Blind. Our library is available **free of charge** to qualifying students and their teachers, parents, and other professionals serving them.
Cost: Free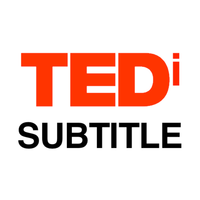 TEDiSUB
By semix2
Meet world's leading experts about TED - Technology, Entertainment, Design and share their ideas.
Cost: $1.99
Deaf News Apps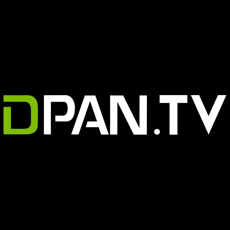 DPAN.TV
By The Deaf Performing Artists Network
DPAN.TV offers you the best American Sign Language content in one place.
DPAN.TV The Sign Language Channel offers you the premier place to watch the best sign language content in the world.
Cost: Free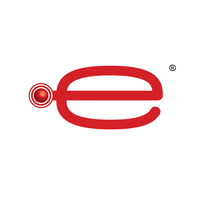 EngageByEview
By E-View Connections
Engage by E-View Connections is a FREE app designed to spread Deaf community news and events using brief ASL videos with English subtitles. These videos include local, national and international news and events and are updated daily.
Cost: Free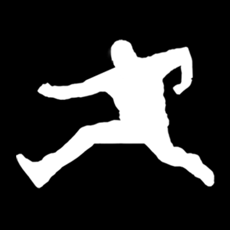 No Barriers with Joel Baris‪h
By No Barriers Group, Inc.
Being Deaf is no barrier for Joel Barish as he explores the world. In his vlogs, documentaries, and online series, he introduces us to the remarkable Deaf people he finds who are breaking their own barriers, the unfamiliar cuisine he tries, and the different cultures he discovers. He seeks to expand the minds and inspire the hearts of everyone through interesting and unusual foods, information, and lifestyles. Explore the world right here with Joel Barish.
Cost: Free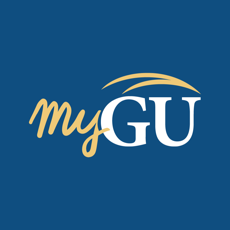 My Gallaudet - Gallaudet University
By UCROO
My Gallaudet connects you with the systems, people, information and updates you'll need to succeed at Gallaudet University.
Cost: Free
Miscellaneous Apps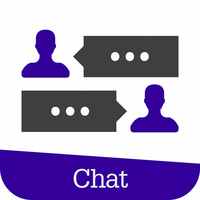 OpenAccess Chat
By Conexu Foundation
OpenAccess chat offers an affordable, mobile and flexible face to face communication channel for Deaf and hard of hearing individuals to interact with anyone via instant text.
Simply launch the app and begin communicating!
Cost: $1.99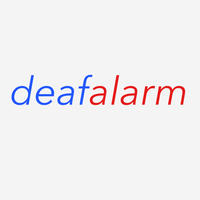 Deafalarm
By Alex Reidy
Deafalarm gives the Deaf community and earplug users peace of mind while sleeping: It stays up all night, running in the background and listening out for loud, repetitive noises like fire alarms which it warns you about by vibrating. (To let the app run in the background, simply tap the ON switch then turn the screen off.)
With the latest update, Deafalarm is also very useful when you're not sleeping: It allows you to "see" sound, thanks to a number of visual cues, including an audio graph, a decibel meter, and a logo that doubles as an attention-getter, changing from black to bright red when it hears a sound significantly louder than the normal ambient noise. Urgent things such as alarms, ringing phones, and screams may also ignite your device's camera flash so it can get your attention from a distance.
Cost: $0.99
Digital Ear
By Alex Reidy
Digital Ear is a sound recognition tool designed to give people with hearing disabilities better awareness of their surroundings. The software listens to and analyzes your acoustic environment and notifies you by flashing and/or vibrating (your choice) when it thinks it hears one of the sounds you recorded.
Cost: $2.99